4 Benefits of Using a Bookkeeping Service for Your Business
June 20, 2018
Are you constantly worrying about your financials adding up accurately for your new business in Hong Kong? In that case, you should allocate your time to something which is more beneficial to your business, and leave the numbers for a person that can do all the small tasks for your company.
As a matter of fact, owning a successful business empire and actually regulating it, are two different things. A recent survey conducted by business researchers revealed that about 30% of the small businesses fail within two years because of outweighing profits expenses.
You may have tremendous amounts of resources and plenty of ideal customers, but your business won't prosper if you don't possess effective bookkeeping skills. Hence, for setting up a new business in Hong Kong, bookkeeping is crucial for every business owner.
If you are not able to handle the company books, you need to hire a bookkeeper to save you time, so you can focus on things that would help to grow your business in the long run.
This will help you keep the records of the financial assets timely and other strategic planning services that are offered to the customers. Most importantly, it will ensure that the track record of all the individual financial transactions are accurate, up-to-date and comprehensive.
Introduction -Bookkeeping Service for Your Business
Bookkeeping involves the record-keeping of a company's financial transactions on a day to day basis. With a proper assessment of the company's bookkeeping, entrepreneurs are capable of tracking all the necessary documentations to make things run smoothly like investing, financing decisions and key operating.
Furthermore, accurate bookkeeping also plays a crucial role to outside users, such as financial institutions, investors, or the government that requires proper access for reliable information to make an accurate assessment of the company. In short, the entire economy rests on accurate and trustworthy bookkeeping for both external and internal users.
So, here are few of the advantages and with some of the considerations involved while choosing an external bookkeeping service for your successful business.
1. Honest Business Evaluation
You don't have to appoint an accountant or an in-house bookkeeper to do bookkeeping services for you,and just like many business owners, you too can outsource your bookkeeping needs in Hong Kong.
This is because external bookkeepers will provide you a clear sight of the financial position of your business and the weaknesses of your business. Moreover, it would also help you to figure out the different questions like; whether you are overspending or not and also where the costs should be cut down to make your business productive and profitable.
Also an internal bookkeeper may become emotional as they may get attached by being involved with the day-to-day business of your company. And due to this, they would praise you for doing well and would not clarify the exact financial situation of your company. Basically, this is not what you need.
And you know what, bookkeeping services only need the accounting work to keep your business up and running properly. In short, it is not technically a part of your organization's services but it does have an important part in the company due to legal issues and to keep your company in a good standing.
2. Avoiding Conflict of Powers
Entrusting accounting administration to one of the partners of the startup can be a receipt for disaster. When flaws in a record keeping are executed, even if accidentally, allegations of wrongdoing can occur which plants the business connections in jeopardy.
At the end, a manager would discover himself in an unfortunate condition, of having to determine what is genuine for his own goals and what is beneficial for his business venture. This isn't easy to say that he wouldn't place his business goals at first, but others employees within the company might wonder about his purposes if something would go wrong.
So, that's the only reason why employing an external and independent bookkeeping service in the well-settled country like Hong Kong is crucial for bypassing such pitfalls and for assuring that all accounting statements are accurate and unbiased.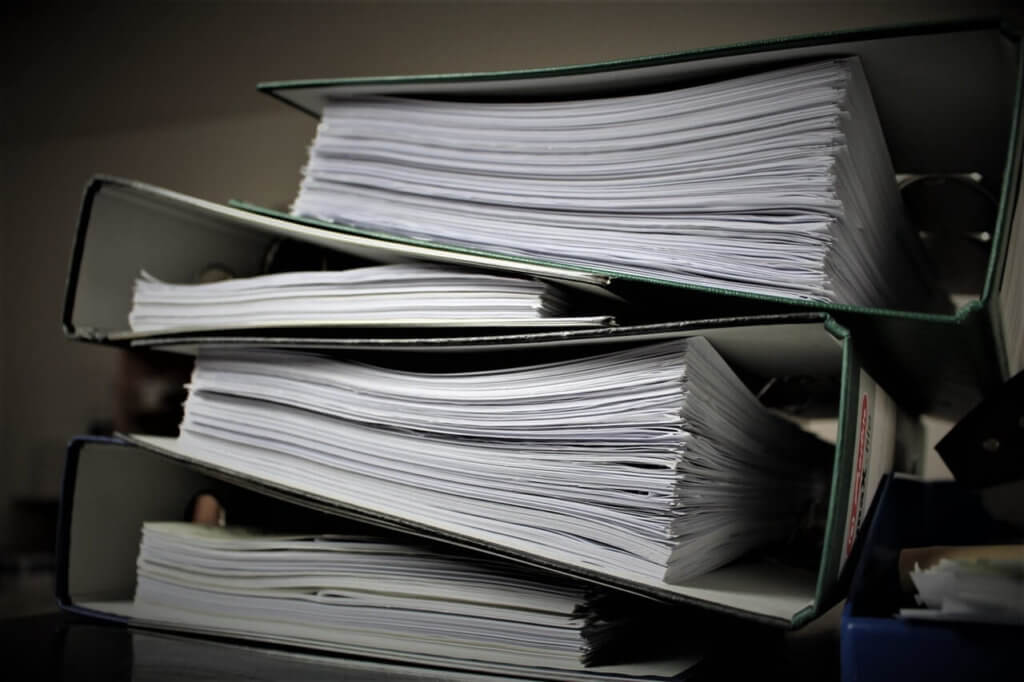 3. Bookkeeping Services Outlook
Other than the things mentioned above, you now might have an idea of the importance of external bookkeepers. And with that you need to know that the professionals you choose also need to be professionals and experienced people in the field of accounting and auditing services as well.
All in all, external bookkeepers always allows business owners to observe the movement of cash and provide a brief description on the various queries like, how money is streaming in and out of their business, with the respect of suppliers and consumers. And most importantly the profit and turnover of your company. Also, the losses among other financial ratios to help you determine the financial position of your business assets.
Another good thing about hiring an external bookkeeper is that they will not only help you to get to know about how to access and classify your account transactions, but they also help you to keep your books accurate for pre-tax outlining.
For instance, when you do not keep your books ready, you may discover the feeling of procrastination. There can be times where you get involved with your hectic schedule, and then you will decide to record everything for that month in the second of next month instead of the twentieth of the same month. But with an external bookkeeper, they would keep all the records properly. And in that case, you will procrastinate less, check more often and habitually do a better job.
Benefits of Using a Bookkeeping Service for Your Business
Click To Tweet
4. Lower Expenses
While doing any business in Hong Kong, it is essential to be in control the of overall expenses. A small company owner's intention is to diminish the total costs of his operations, and the only one way to do this is to regulate the salaries and payrolls of the employees.
Hence, appointing an internal bookkeeper will put an extra load to your overall costs. Afterall, internal bookkeepers are regarded as the employees and will have to be paid as any typical full-time workers get paid. That's why hiring an external bookkeeping service will save you with a lot of benefits!
For example, if your transactions are only based on the daily basis work and full-time duty for an accountant, then in that case, you have to appoint an in-house bookkeeper. But if you solely require someone for a less hours in a day or a few hours in a week, then consider for outsourcing the task.
In the end, you will preserve your hard-earned money on wages and it would highly benefit you in many other ways. Moreover, with the help of the new technology, interacting with an experienced accountant is as manageable as sharing your information with an outside hard drive. You do not even need to have an in-house bookkeeper in the department, if you can share your files more effectively with the external bookkeeper who is right.
Conclusion
So, whether you are a start-up, an established medium-sized enterprise, or a multinational organisation, the services of external bookkeeping in Hong Kong is needed in each and every business empire. One main reason is that you would need those track-records for the annual return filing and most importantly for pre-taxing planning.
Furthermore, the other reason is that it is better to have a record so that you can avoid any errors, fraud, or wrongdoings in your business. Hiring a Hong Kong professional external bookkeeper would allow you to enjoy comprehensive services that include arranging businesses files and records more efficiently.