How to Start a Business in Hong Kong?
April 4, 2018
Globalization is on the rise around the world, and a lot of people are moving to Hong Kong to establish their company. Over the past two decades, there has been a significant rise in the number of businesses who have started their companies in Hong Kong, both internationally and locally.
Hong Kong is proud of its simple tax structure, advisory offices, excellent government support and its international economy. Many people view Hong Kong as the best gateway for conducting business in trading with Mainland China. And it is all because of these things that make Hong Kong the perfect place to start a business.
Procedure to Start a Business in Hong Kong
It does not matter about the type of business that you are hoping to start; you would need to register it through the government and obtain a license to run it in Hong Kong before you can actually begin operations. The complete process to establish your company in Hong Kong is entirely dependent on the kind of business that you want to do here.
The meaning of this is that if you are looking to open a sole proprietorship business, the process of this is different to the process of establishing a private limited company. It is just not the registration that is different, everything about the various company types are different.
Regardless of the type of company you are planning to open, your first step to set up the company would be to file the necessary documents and choose an available company name. You would also be asked to complete some forms regarding the business plan you have in mind and want to create. Other than that, you would have to pay a fee for the license. And then you would be given the Business Registration Certificate.
This certificate would have a validity of just one year, which means that you would need to come back the next year to have it renewed if you want to continue running your business in Hong Kong. You can avoid the trouble of going to every office and hire professional help in Hong Kong like Startupr. We would assist you in establishing your business and get all the work completed in time with their help where you don't need to go anywhere.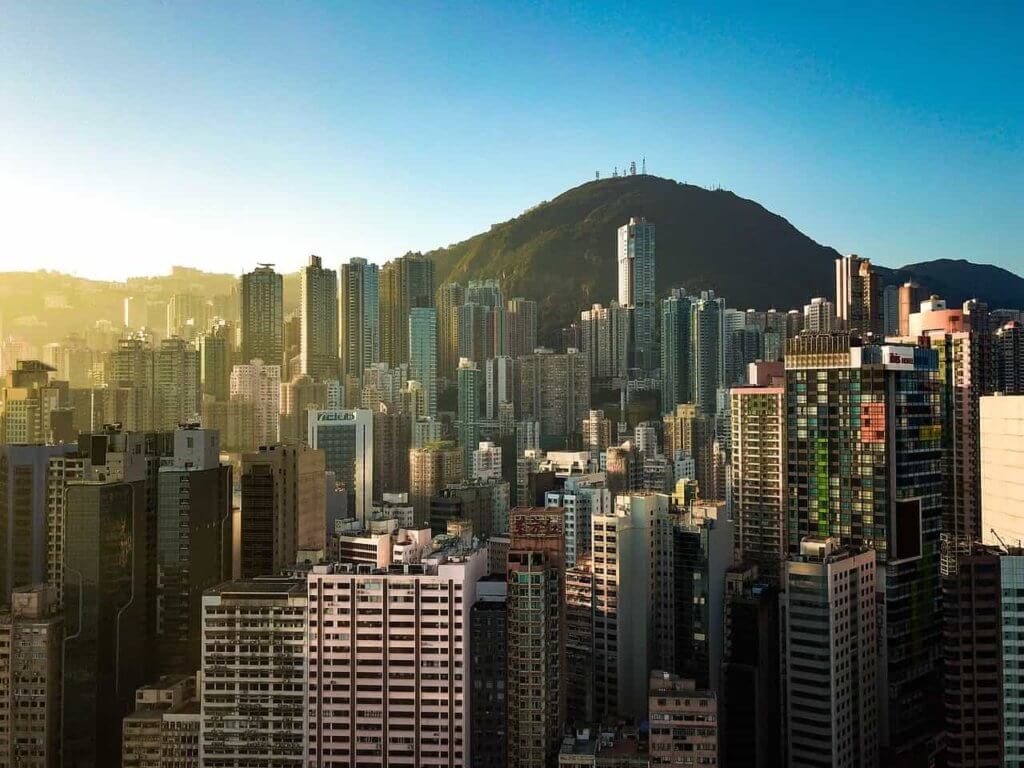 Types of businesses & their requirements
Regardless of the company type, you and your partners would have to provide your identification for registering your company in Hong Kong. Hence, it does not matter if you are opening a partnership business, where the partners share the ownership, or you are opening a sole proprietorship, where the owner is just one person. Here, the identification that you give for the registration of the business can be your national ID card or your passport.
Let us assume you want to open a private limited company, which is the most common business type in Hong Kong. Here, the requirements would be very different as compared to a sole proprietorship. To begin with, you would need to register the company with the Companies Registry of Hong Kong.
You would need to complete the company forms and submit them with the suitable copy of the documents . You would also have to show them the original copy of the documents that you are submitting.
Furthermore, the processing time for registering a company as a limited private company would take longer as compared to registering a partnership business or a sole proprietorship.
The IRD (Inland Revenue Department) of Hong Kong has a sample list of the forms of registration, and you can check them out to know about the ones that you would like to follow along with the requirements that each kind of company has. You can also connect with Startupr to help you out in this case.
Business Licenses & Permits
Since we are talking about how to start a business in Hong Kong, there are some businesses that would need a permit or a business license before they can operate in Hong Kong. And the Hong Kong government would provide the businesses (including you) with the licenses as long as you comply with the obligations and submit the required documents.
If you need some help directly from the Hong Kong government, you can connect with the Business License Information Service department regarding this matter. Moreover, if you want help with everything from the registration to the bank account opening, you can contact Startupr and hire them for professional help in establishing your business in Hong Kong while you deal with the other important company matters.
Having a Professional Company Agent
As it has been mentioned above, you know that Hong Kong is a massive business hub that has a large number of business and companies already successfully running. If you have never started a company in a foreign country before and are about to do so this time, consider hiring a professional help before walking into it alone.
All you need to do is connect with a company like Startupr, and give them all that they need to start your company for you. It is recommended to hire a professional company agent, as the process of registering a company can be overwhelming at first, which might happen if you are not well-aware of the details in Hong Kong.
Hiring the professional help would do you a lot of good by helping you to save a lot of time and avoid the troubles of running around for the documents to the government offices. The best part about this is that, you might just have to visit the country once, in the case of opening a Hong Kong bank account, while everything else is take care of by the professionals. Otherwise you can open up a company through Startupr entirely online.
Getting the capital
Even though Hong Kong is an excellent country to start your company in, there is just one drawback. And the drawback is that you cannot get capital easily in Hong Kong. So, in case you are searching for any local bank to fund your company or give you a loan for it, you are in the wrong country.
Each and every financial institute and bank in Hong Kong are stern when it comes to providing loans to a foreigner and mostly for startup companies. You would be allowed capital only if you have a property or properties in the country that you can provide as the collateral or guarantee.
Hence, it is better to search for a different source of capital for your business in Hong Kong, if you need it for starting your business in Hong Kong. This is since Hong Kong can help you with the best of every other thing but just not with the capital unless you have a property there.
Taxes in Hong Kong
Well, the tax options and the tax-friendly environment is one of the many reasons why people like to establish their company in Hong Kong. And if we compare the tax rate of Hong Kong with the rest of the world, you would see that Hong Kong has one of the lowest tax rates globally.
As a matter of fact, Hong Kong has the lowest tax rate in Asia. And with the low tax rate, it means that your business can easily benefit from multiple deductions that you would have the chance to enjoy if you establish your business here. One of the other greatest things about the deductions is the "costs paid towards the future generation of profit for the business."
In short, this means that the money that has been applied to the purchase of computers and/or machinery can be deducted for in the tax return form. And you would be receiving a tax refund for most of these purchases that have been made by the business during the year.
Government Support
When it comes to establishing a business in Hong Kong, the government here is very supportive and helpful. The two portals that help with government support and information are:
The Trade and Development Council Business Information Centre
The Trade and Development Council and the Trade
Other than these, there is one that is a government-sponsored organization that can also help, and its name is Invest Hong Kong. Going to any of these places or to all of them would give you a massive amount of information and knowledge related to starting a business in Hong Kong. It would also let you know about all the support that you can enjoy from the Hong Kong government.
Hiring a Professional Services Firm
The best way to get all of this done is to have a professional firm like Startupr take care of all the necessary formalities from the start to the end for establishing a business in Hong Kong. Hiring a service-oriented and competent firm is crucial as they would be able to help you at every step with their knowledge of the industry. Connect to know more details!