Top 7 Marketing Tips for Your Hong Kong Business in 2019
February 20, 2019
Do you have any marketing plans for your Hong Kong Business in 2019? As the first month of this year has been passed, it's pertinent to take stock of how the year would be moved out for your organization. If finances are the bloodline of your business, then marketing is the heart of your business.
You need to understand all the aspects of marketing for your business. And the companies that don't take seriously for their marketing, they are likely to fail than the organizations that consume more time to create and implement cost-effective, successful campaigns.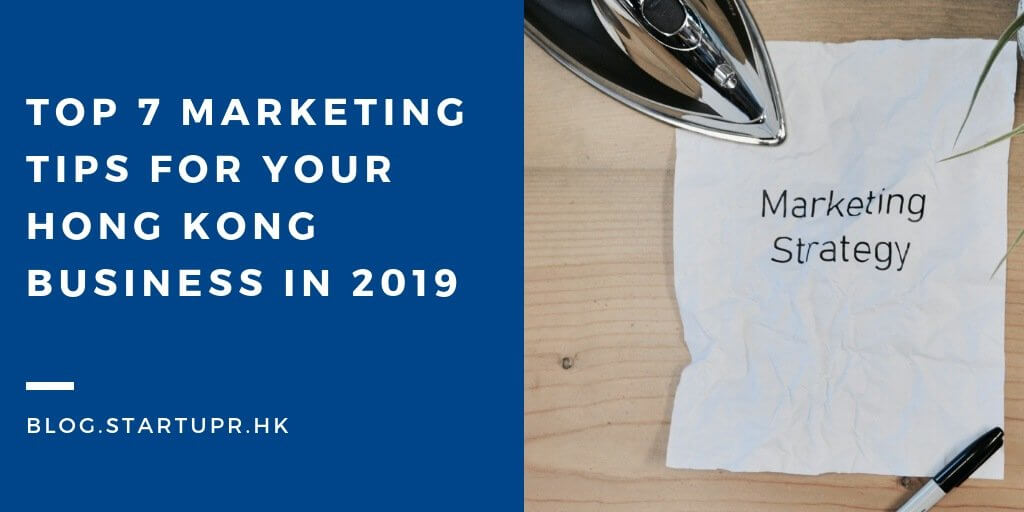 There is no denying the fact that the marketing world of Hong Kong is rapidly developing over time. In order to stay ahead of your competition, you need to have excellent ideas, right guides, resources, and experts advise.
From social media campaigns, and email marketing to branding, strategy, and pricing, it's quite demanding for many small business owners to excel at marketing. So are you owning a small business in the freest economy of Hong Kong?
Or perhaps, you already have a startup in Hong Kong, and looking for the smart, innovative ways that will lead your business around the globe for driving success? If your answer is yes, then there are a truckload of the small business marketing ideas in the market, that you can follow in order to strive your business in the race.
But the million-dollar question is that 'which plans are you going to choose for your business marketing?' If you are facing this trouble, then here are seven marketing tips that will help you in growing business in Hong Kong.
1. Map Out Your Business Goals
The first and foremost tip for marketing in Hong Kong is that always map out your goals for the foreseeable future. As a matter of fact, well-chosen goals and objectives always point a new business in the right direction. You need to have strategic goals representing your critical or essential achievements in your organizational strategy.
More importantly, about what you want to achieve, or where are you looking your business after 10 years, and then set up an annual, quarterly and monthly plan to achieve those goals. In this way, you will have an excellent idea about what you are working towards for the entire year. What is more, it will also help you in assisting a way to track progress throughout the year.

2. Build customer relationships through email marketing
The second tip for marketing your business is that spend enough time to build customer relationship through email marketing. As a matter of fact, customers expect more things every day, and in order to reach to that expectation, you need to do email marketing.
Email campaigns can't only help you in understanding the needs of your customers, but it can also assist you in improving the brand image of your business and in triggering purchase decisions.
With the advent of technology, email marketing is becoming one of the most effective strategies in order to stay in touch with your loyal customers. So, if you want to attract more customers or to wish to build a robust relationship with your loyal customers, then here are a variety of email campaigns you can run-
Welcome emailers (for new subscribers)
Educational content
Emailers offering discounts
New product introductions
Re-engagement campaigns

3. Utilize Google My Business
Google My Business is one of the most powerful and potent marketing strategies that every business should imbibe in their business plan. Nearly 60% of users use their mobile devices to search for the local services, and over 80% of searches worldwide are done on Google search engine. And if your business is targeting local markets, then this is the perfect tool that can help you in putting your business off the ground.
Well, this is a free tool offered by Google that can assist you in driving more customers to your website, and controlling the local information regarding your company. Most importantly, it can also help you in communicating with your customers so that you can build the reputation of your brand in the cut-throat competition of Hong Kong.
There is no denying the fact that every business can't be able to reach in the top listings of Google Business. So, you need to have great content, and marketing skills, so that your business can receive the position in the top 3 listings of Google. Once you are able to achieve that goal, then you are bound to get an enormous amount of traffic, which solely can bring you massive business without spending much on ads.

4. Present a Unique Brand Story
Do you want to attract more customers to your business? If so, then embark into the competitive world of Hong Kong with the goal of presenting a unique and extraordinary brand story. Before creating the content for your business, our objective should be based on changing the world of the people who consume it. Firstly, think about the emotional words that represent your brand.
Is it wacky or helpful or witty?
Is your brand personality formal or informal?
As a matter of fact, a consistent and persistent approach of the business owners always helps to build a connection with your audience. When they resonate with your content, they'll undoubtedly become your followers. So, if you are still confused about 'how will you do content marketing for your business?' Then below shared are some additional content creation tips that can help you to keep an eye out for in 2019:
Make your content educational and entertaining.
Know your audience and their content preferences.
Ideate content by looking out for industry trends.
Top 7 Marketing Tips for Your Hong Kong Business in 2019
Click To Tweet
5. Focus on the Powerful Marketing Channels
Being a financial hub for many several startups, Hong Kong is the perfect place to start a new business. If you are setting up your business for the first time in the freest economy of Hong Kong, then you need to have robust marketing skills. Once you are done with the content marketing of your business, then the next tip that you need to pay attention is focused on the most powerful marketing channels.
With the advancement of technology, you can find a plethora of paid and organic online channels that will help you in promoting your small business. So, now you must be thinking, 'do you need to use all the channels for your business?' Well, the answer to this question is pretty much straightforward, you are not required to use all the platforms. Just skim and scan every channel and then select as per the requirements of your business.
To be more precise, several B2B service provider, choose to use LinkedIn for outreach to connect with potential buyers mostly. It is also the right channel for publishing and promoting articles and company news.
6. Create video Instead of Telling Story
As we rolled in 2019, instead of telling your business story to your customers, it is always better to show them. With the fast-changing social media algorithms, every customer expects something new from every startup. So, if you want to stick with your audience, you need to create that content which can help you in revealing the story of your business in a more unique way. And here comes the importance of video content. In this way, you can get to reach more engagement on your content.
After all, the human brain processes image 60 times faster than words. When you're brainstorming small business marketing ideas, consider video. And if you are confused about what you should do in your first video for your business, then an excellent idea for your first video is that record a quick introduction about yourself. But one thing that you need to make sure that the video should be under 2 minutes, yet informative, and engaging.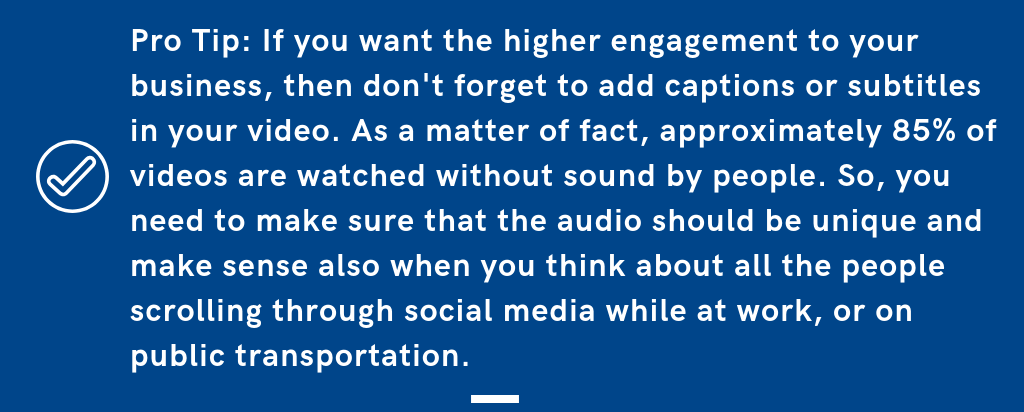 7. Build a Super-Valuable Network of Business Contacts
As it is one of the biggest myths in the business world, having a plethora of high contacts with eminent leaders can help business managers in getting success. In fact, the real truth is that if you have the right strategy and good contact with just 5 or 10 people, to begin with, is more than sufficient. Let us dive into the concept in order to get a better understanding-
If you have a network of 1000 people, but they lack influence, then it will have a commercial value of close to zero.
On the other hand, if your network has just 10 people, but they are full of motivation and strategies, then it will have massive commercial value to you.

Conclusion
So, now that you have a better idea about the marketing tips for your business, and how you are going to stay ahead from your rivals in the freest economy of Hong Kong. Before embarking into the competition, always remember to set a business goal, build email-marketing, utilize Google My Business, present a unique story, create videos, make a super-valuable network of business contacts so that you can stay ahead in the race.