Revolut is coming to Hong Kong
March 6, 2019
Do you know Revolut is coming to Hong Kong? Yes, this is true! Revolut is arriving in the freest economy of the world. Being strategically located in London, Revolut is starting letting users from Hong Kong to join the waiting list to get early access. Well, it is launched to the public in 2015 in the UK, and now encompassing approximately 800,000 customers across Europe.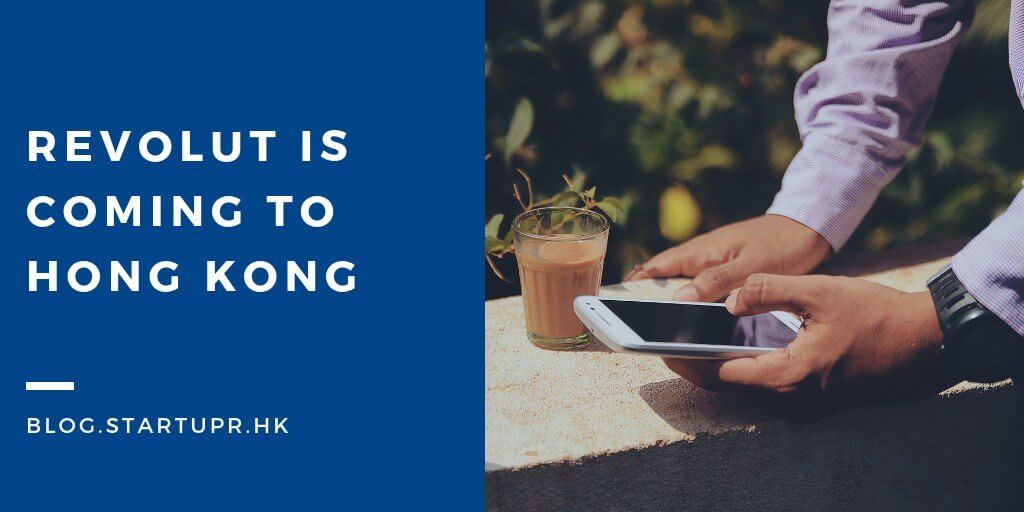 With its streamlined and elegant smartphone app, Revolut is offering the best progressive banking solution for today's hyper-connected world. So, are you curious to incorporate this solution while doing business in The City of Dreams- Hong Kong? But do you have any idea about this unique way to save your money flow?

If no, don't worry, this article is for you. Just go through it once and understand more about Revolut and then decide whether it might be an option for you. As a matter of fact, every business is unique. Consequently, it just depends upon the type of business you own, or what kind of solutions you want to have for your organization.
What is Revolut?
I believe, it is always better to gather all the essential information before you try this for your organization. Since it is widely accepted the fact that half-knowledge is always dangerous, so before taking the plunge of incorporating this methodology in your business, get a better idea.
Let's start with the definition of Revolut!
Revolut is a digital 'challenger bank,' that is offering hassle-free global spending. We all know how it is important for international businesses to save on transfer costs and send global payments fast. Therefore, it is an elegant and simple app which provides free international money transfers, access to cryptocurrency exchange, and fee-free global spending.

In fact, Revolut prides itself on being a "world beyond banking, working for those who never stop moving forward." More importantly, Revolut provides a global money app that includes a prepaid debit MasterCard card, currency exchange, and peer-to-peer payments. And now Revolut is giving an inevitable chance to the business owners of Hong Kong who refuse to settle for less, or perhaps, who never stop moving forwards.

Well, I also want to add one more feeling, that is the one who continues to search for new ideas and better experiences in everything they do. Whether you are setting up a business in Hong Kong for the very first time or running out for bread and wants to look for some alternatives for your organization, Revolut is building a global bank to match your requirements and needs.

In today's competitive and hyper-connected world, every business requires a financial partner just as ambitious and progressive like they are; one that adapts to your needs gives you control and constantly pushes you into new exciting spaces. And here Revolut can help you in providing you with these benefits. Just leap to the world Beyond Banking- Revolut!

Revolut Key Features
So, now that you somewhat know about Revolut. However, it will be better for you, if you know about the benefits. As a matter of fact, when you know about the merits of something, then only you can implement in your business or life more efficiently.

Let's dive deep into the merits of Revolut for your organization!
The first and foremost feature of Revolut is the ability to hold, receive, and exchange funds in as many as 25 distinct currencies. As a matter of fact, if someone is conducting business internationally, then the person needs to have a commendable ability to save the cash especially at the time of exchange funds.
Therefore, Revolut helps the business owners to maintain a multi-currency account, so that transactions like this would not often incur exorbitant charges. Well, I know you must be thinking, how it works?

Revolut allows the customers to utilize the real interbank exchange rate so that they can engage in rapid international money transfers, and eradicates every extra charge. And if you are conducting the international business, then this is a real game changer for you.

Besides making its interbank exchange rate available to the users, Revolut also equips them with the source to experience the maximum benefits wherever they are. Have you understood this point? No! No worries!

Let's take a simple example- suppose you are going on a business trip. Certainly, you have to make some transactions for your business. So, the main question is that 'will you do those transactions with your smartphone?' or perhaps, 'will you prefer the option of a physical payment method?'


Imagine while transacting for your business with your smartphone, your phone battery drained out or somehow your internet is not working, then 'how would you do the transaction?' Yes, this is my point!

Here the multi-currency Revolut cards will allow the users to have the flexibility to tap into live currency rates. Moreover, you don't have to pay extra for your trade. Rather than being forced to pay by other means, you can still receive the best possible exchange rate using a Revolut card. With a wide variety of options, business owners can use Revolut credit cards and prepaid business cards to avoid foreign exchange markups and overseas transactions fees.
Open API (Application Programming Interface)
Another critical feature Revolut offers to the business owners is an open API. Do you know about API? Well, it is a publicly available application programming interface that provides business owners or developers with the programmatic access to a proprietary software application or web services. Now you understand!

And once you incorporate Revoluts cards in your business, then all of your payment processes can be fully automated. With just a single click of a button, you can schedule or cancel payments and even generate customizable transaction reports to uncover new insights into your finances.

As a matter of fact, when you have proper access to your financial reports, then you can easily figure out the trends, various opportunities for the growth of your business and more accurately evaluate your profits and losses.

Moreover, you can also create specific events or behaviors that will trigger payments, while setting up payments and other financial actions through Revolut's automated system.
Take Away!

I am pretty much sure that now you have a better idea about Revolut and its ample incentives for companies whose operation depends on the frequent international transactions. So, if your business necessities are international payments, global spending, and money transfers, then you stand to benefit a quite a bit from the interbank exchange service, multi-currency cards, and an open API that Revolut has to offer.

Therefore, firstly, just determine your business needs, and then stand in the crowd with a Revolut card on hand so that it would make sense for your organization. It is however, Revolut offers the chance to their customers to spend their funds in over 150 forms of currency at the best available rates, but still, Revolut customers are all but guaranteed to save significant money during their international transactions, and the company's comprehensive service is continuing to grow.

Of course, all the above-mentioned benefits are conditional on your business. But still, if you think that you can optimize your business banking approach with Revolut, then you may want to try them out — the company offers a free 14-day trial to new customers. Are you feeling satisfied with the article? For more information about incorporating and registering your business and more importantly about your banking approach with Revolut, you can contact Startupr today only! We are here to help you all in dealing with all the business operations legally.