6 Compelling Reasons To Start A Business In Hong Kong
June 6, 2018
While considering Hong Kong, many things may come to mind like a shopping paradise, bespoke tailors, temple street night and so many relatable things. Beyond that, Hong Kong is a dynamic city with solid growth prospects, which is why it is turning into the desired location for new startups to start business in Hong Kong.
Being the 5th fastest growing ecosystem globally and ranking 25th in the world, Hong Kong startups have a valuation of around USD $3.2 Billion, as an expected estimation of the startup ecosystem. These details fill in as a genuine appreciation to get started with your business in this stable and business-friendly cosmopolitan. Here in the lines below you will come across more reasons to base your business or company in Hong Kong.
Before diving deep into the fundamental reasons, you should know what the reasons are for you to go outside your own country. Big multinational companies like Apple, Google, Amazon, PepsiCo, and Starbucks are diversifying worldwide. That way, they might:
Save money
Lower the tax burden
Reduce the risk of business
Better security for the business
Coming to the point, why businesses should pick Hong Kong as their first choice to get started, to expand, or to move abroad? Here are six compelling reasons to start your business in Hong Kong.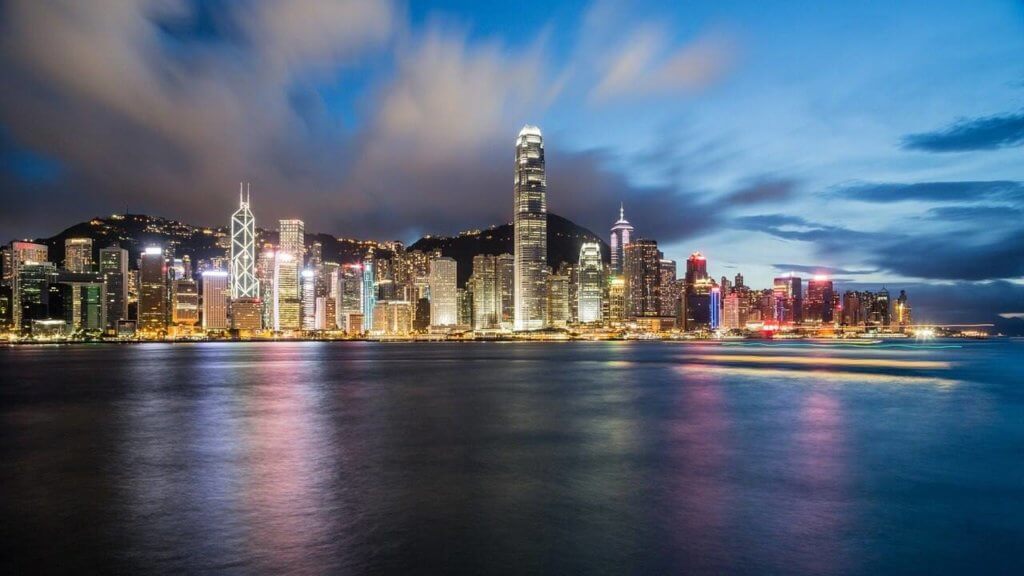 1. Hong Kong is The World's Top Economy With Higher Freedom
The first reason to choose Hong Kong as your business destination is that the country offers the freest economy. According to a recent study, Hong Kong stands 1st regionally as well as globally with 88.6 scores in economic freedom. Other HK stats revealed in the index are encouraging for new entrepreneurs such as:
Trade freedom 90.0
Labor freedom 89.0
Property rights 90.0
Financial freedom 90.0
Business freedom 97.4
Monetary freedom 81.8
Investment freedom 90.0
Open markets, prudent economic policy, transparent legal environment, secured property rights, and administrative efficiency are the key reasons behind the growing HK economy.
2. Government Allows Foreigner To Do Business in Hong Kong
In Hong Kong, foreigners are entitled to be the sole owners of a business. They can enjoy leading positions and can be the shareholders of a business entity. Even if you are not a Hong Kong national, you can still come and start your business here for positive growth. The government has established a separate department named "INVESTHK" that helps the foreigners with free investment promotion and aftercare co-operation to support their successful presence in Hong Kong. HK has its trade offices in Sydney, Tokyo, Brussels, Singapore, Geneva, New York, London, San Francisco, Washington, Berlin, and in different cities of Mainland China.
Additionally, the Administration of Hong Kong announces extraordinary plans for new businesses. In Hong Kong, an entrepreneur does not need to sit tight for long to wait for long to actually see the business start to grow. Fewer legal complications and support from the government are paving the way for companies around the globe to have their presence felt in HK. The government offers incubators programs, loan guarantees, and marketing funds for startups, which means the HK government is investing in attracting foreigners and residents to start their business over there.
3. It Is Easier To Get Started In Various Sectors
A startup does not have to fulfill complex requirements or costly procedures in Hong Kong. It is comfortable and less expensive to start or expand your business in Hong Kong. And for this reason, there are more than 2,000 startups, contributing to the growth of Hong Kong economy. A study conducted recently tells more about the sectors startups are exploring in Hong Kong.
Design 8.65%
Hardware 14%
Healthcare 3%
E-commerce 10%
Data analysis 2.79%
Financial technology 6%
Professional services 9.5%
Education and learning 7.26%
Information and technology 19%
You don't require a physical address in Hong Kong. Also English and Cantonese are two main languages spoken in HK, removing the language barrier as English is the international language to do business.
4. Hong Kong Offers A Bearable Tax Regime
The tax system of Hong Kong is business-friendly. There are no VAT, sales, withholding, estate, capital gains, or dividend-based taxes. The current taxes are capped at lowest rates like 16.5% profits tax, 15% salaries tax, and 15% property tax, as mentioned on the official website of the Hong Kong Government. Some other countries might have lower taxes, but the business-friendly environment is not guaranteed over there as it is in HK.
Economic Freedom of the World report has declared Hong Kong at the top of the list with its great policies and institutions supporting this financial freedom. Moreover, Hong Kong follows the zero corporate tax policy and you are liable to pay taxes only on the business activities carried inside Hong Kong. Well, this is another big reason to have your business in Hong Kong.
5. Deduct Your Taxes With Hong Kong Write-off Policy
Hong Kong lets businesses to cross-out a long list of expenses against the corporation, which signifies deducting taxes and saving big money. Even if you are dining with your client or traveling for some business purpose, Hong Kong tax authorities are lenient enough toward write-offs. The price of rail, bus, and automobiles used for any business purpose are deductible, provided the transit is business-based.
When it comes to meals and entertainment costs, they are usually deductible up to 50%. Moreover, if you are organizing a small party at your home for some business purpose, the value is deductible but only if the guest count is less than 12. The expenses of year-end parties, seminars, and home-based presentations for the employees are 100% deductible. What else could a new business owner dream about?
6. Health Facilities And Living Standards Of Hong Kong
The dynamic cosmopolitan style of living of Hong Kong makes it a city that never rests. Luxurious flats and villas in the rural areas are up for grabs for foreigners to rent or buy. Hong Kong has 164 public hospitals and 12 private hospitals. Moreover, expats medical insurance plans are adaptable and provide better coverage. Unlike local residents, expats can enjoy lifetime insurance plan renewal, which signifies that the program does not depend on the health conditions of the individual. Health staff at public and private health centers is locally and internationally trained.
Hong Kong is no doubt a haven for startups, for those looking towards business expansion or those who want to go international. The services available are ideal for anyone to get started out to go global from any part of the world. Just think about your business in Hong Kong. A leading and a prosperous future is waiting for you!