Why is incorporating in Hong Kong the best choice for your startup?
July 14, 2022
In an effort to foster unicorn firms and advance the expansion of the new economy, economies throughout the world are making little effort to support start-ups, which are regarded as engines of economic progress. According to Invest Hong Kong's (InvestHK) Annual Startup Survey, the number of start-up businesses in the region has steadily increased over the past several years. The number of local start-ups increased by 28 percent to 3,360 between 2018 and 2020, employing 10,688 individuals. They cover a wide range of industries, with professional and consulting services, e-commerce, supply chain management, and financial technology (fintech) accounting for the lion's share. Although Hong Kong's startup environment is still expanding, there is space for improvement in terms of performance overall.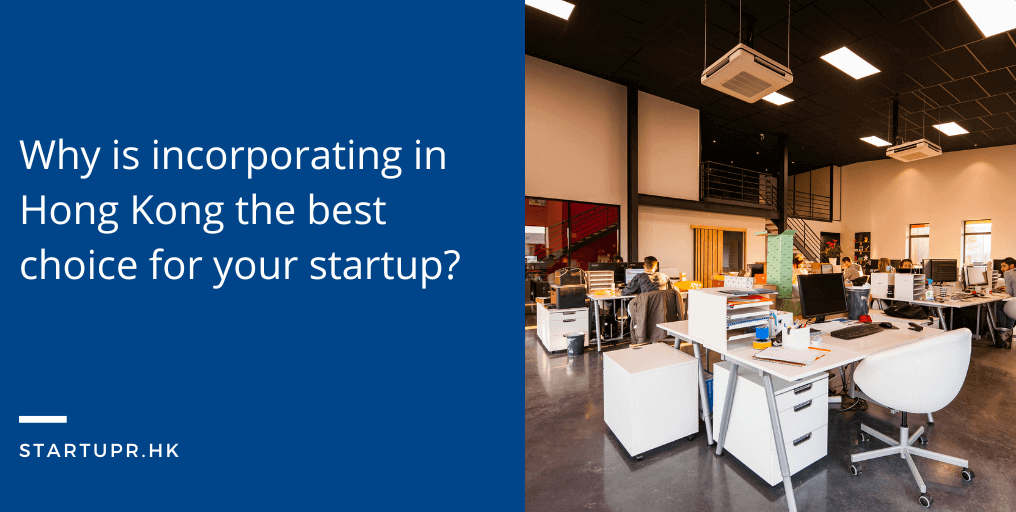 The Startup Ecosystem in Hong Kong
Hong Kong has a strong infrastructure, which includes a successful digital economy and a reliable transit network. The government provides a variety of support programs for business owners. Hong Kong has a sizable and expanding market for startups. Additionally, a number of private groups offer funding and mentoring options for new businesses. Numerous incubators and accelerators may support the growth of your business in Hong Kong. Entrepreneurs and startup owners may attend a variety of events hosted all year long.
Why choose Hong Kong to incorporate your startup?
Hong Kong boasts a robust infrastructure, including a thriving digital economy and a dependable public transportation system. For company owners, the government offers a number of support programs. Startups might find a huge and growing market in Hong Kong. Numerous private organizations also provide funding and mentorship opportunities for start-up companies. Your company's expansion in Hong Kong may be supported through a variety of incubators and accelerators. A number of events are held throughout the year that entrepreneurs and startup owners can attend.
How does Startupr help you? 
Below you can learn how Startupr will help you to incorporate your startup in Hong Kong.
Incorporate your startup in Hong Kong?
Starting your own business in Hong Kong is an exhausting process and you might face issues with the administrative work. That is why choosing a skilled and service-oriented company is crucial. Startupr was designed just for these situations – We assist numerous entrepreneurs with their businesses in Hong Kong every day, and you may be the next. Don't hesitate to contact us if you have any questions.