Hong Kong Startup EcoSystem at a Glance
August 13, 2019
Every day brings a new opportunity as you participate in an incredible series of startup events in Hong Kong. This place is not just a land of rich heritage and diverse cultures.
In fact, it is home to one of the most robust and dynamic startup ecosystems of the globe. If you want to deep dive into the business world, then it would be best for you to put your first step into the freest economy of the World- Hong Kong.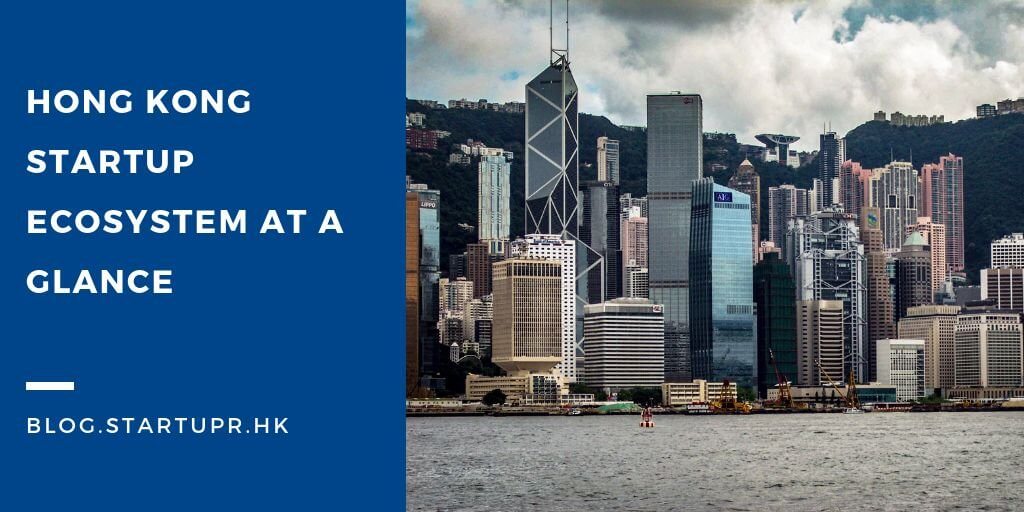 Known for the low-taxation system, the World's most open economy, and located near China, Hong Kong is the most desirable place to set up the business. From the last twenty-three years in a row, this place has been bringing various opportunities in the lives of entrepreneurs for growing their businesses.
Apart from its strategic position in Asia, Hong Kong is in the position of having the exceptional infrastructure and pro-business policies. Because of all the advantages, Hong Kong has become a massive network of accelerators, angel investors, incubators, and even venture capital firms. 
The network is growing at such a pace that there will be no halt for the startup owners while scaling their business. Every year, this place works on all the necessary factors to grow the business by developing new lots for entrepreneurs and their businesses.
There is no question that Hong Kong is one of the leading cities in Asia in terms of business. But if you want to enlighten yourself with the facts of the startup ecosystem of this place, then give this article a read!
Let's take a look at the dynamic startup ecosystem of this place, how it became a center of business. Also, how the government is helping business owners who are trying to scale and grow their businesses. It would be better to blanket yourself with the important facts of this place before you take colossal-sized decisions.
Let's start the journey with the question of why Hong Kong is known to have Asia's most dynamic startup ecosystem-
Hong Kong: Asia's Most Dynamic Startup EcoSystem
The first thing that every entrepreneur is worried about before setting any business is to choose the best location. The location must have regulations for easy Business Set-up for foreign business owners and entrepreneurs, and even low- taxation system. But if you set up a business in Hong Kong, then nothing will halt you to scale your business.
This city has the most dynamic startup ecosystem in the Asian-region. It has been considered as one of the best cities to establish and run a business, as it scores high on factors that matter to businesses. These are the main factors that help every business owners to grapple every obstacle in this city.
Strategic location
Productive work-force
The stable economic and political environment
Attractive tax regime
Pro-business environment
World-class infrastructure
An effective legal system
Because of all these factors, Hong Kong's startup ecosystem is thriving, and the number of startups continues to show strong growth. In fact, as per the 2018 InvestHK survey for the startup ecosystem of Hong Kong, it has been revealed that there is a significant growth of the startups and investors.
In short, with a total of 2625 startups have been launched, 9548 employees have been appointed cross 13756 workstations. By reading this report, you can also imagine how this city is improving and encouraging new opportunities so that businesses can grow.
All thanks to the strong number of networks of accelerators, incubators, co-work spaces, and even deep, diverse community partner support system which are helping this place to grow.

Ease of Doing Business
Now that you should have got a better idea of why Hong Kong is known to have Asia's most dynamic startup ecosystem. Let's take the discussion further by giving information related to the Ease of Doing Business in Hong Kong.
Recognized for being the gateway to China, business hub, and financial center of the country, Hong Kong offers a myriad of opportunities to the people in doing business. This place is cited as a perfect and ideal location for launching foreign companies because of the following reasons-
Trustworthy economy
World-class infrastructure
Tax-friendly jurisdiction
International market
A productive legal system
A healthy entrepreneurial ecosystem and the ease-of-doing business is considered the same things while walking into the business world. But believe it; they both possess different meanings.
Well, you have already well-versed with the facts regarding Hong Kong's startup ecosystem. So, it is the high-time to demonstrate the meaning of the second advantage of doing business in Hong Kong.
Basically, World's bank report represents the Ease of doing business index in order to check which country is doing well in the regards of startups. It presents the ranks for the countries based on how the regulatory environment is conducive to business operation stronger protections of property rights.
The countries that fall in the category of 1 to 20, in short, who have a higher rank, then they are known to have simpler and more friendly regulations for businesses.
So, you will be pleased to know that Hong Kong stands in the fourth position globally on the Ease of doing business. Due to the optimal approach, and the way of embracing new opportunities for newly-owned startups, Hong Kong has moved up one place from being fifth last year according to the World Bank's Doing Business 2019 Report.
From the last ten years, Hong Kong has maintained its spot among the World's top-ranking economies in the reports. All credit goes to the
the favorable business environment for overseas companies to set up their regional headquarters and offices, and for all businesses to flourish," noted by a government spokesman.
In fact, with all the opportunities, the score of Hong Kong has improved from 83.44 last year to 84.22 this year as per the World Bank's Doing Business 2019 Report. This report has reflected continuous enhancement in the measures of business facilitation in Hong Kong. It also commends for the successful implementation of reform measures to improve the Ease of doing business.
Generally, this report compares the Ease of doing business in 190 economics in terms of 10 indicators. Do you want to know about those indicators? Below shared is detailed information about how different countries get ranked by the World Bank report.
A nation's ranking on the index is based on an average of 10 subindices:
Starting a business – Procedures, time, cost, and minimum capital to open a new business
Registering property – Procedures, time, and cost to register commercial real estate
Protecting investors – Indices on the extent of disclosure, the extent of director liability, and Ease of shareholder suits
Getting electricity – procedures, time, and cost required for a business to obtain a permanent electricity connection for a newly constructed warehouse
Enforcing contracts – Procedures, time, and cost to enforce a debt contract
Dealing with construction permits – Procedures, time, and cost to build a warehouse
Getting credit – Strength of legal rights index, depth of credit information index
Trading across borders – Number of documents, cost, and time necessary to export and import
Paying taxes – Number of taxes paid, hours per year spent preparing tax returns, and total tax payable as a share of the gross profit
Resolving insolvency – The time, cost, and recovery rate (%) under a bankruptcy proceeding
In terms of indicators mentioned above, Hong Kong stood fourth in the position against 190 countries of the World. Hong Kong really performs well in several of these subindices. These include "paying taxes" (ranked first), "dealing with construction permits" (ranked first), "getting electricity" (ranked third) and "starting a business" (ranked fifth).
The best part about this place is that this city is not restricting itself in any area to grow and embrace new opportunities for the business owners. Also, it has been stated in the reports that the HK's Government will continue to work closely with the business sector & other stakeholders to reform the existing regulatory regimes.
Government Support for Startups and SME's
So, now you know the essential facts of Hong Kong's startup ecosystem and how it has secured a perfect spot in the list of the globe's growing economy.
Now, you must be wondering about the support system of this city? What kind of support will this place offer you? Well, while launching a business over there, you will get proper enough guidance and back from the events which are designed by the government.
Running a startup is not easy; you need to gather a lot of resources and support along the way which will help to bring benefits for the organization. But in Hong Kong, you don't have to worry about this. The Hong Kong government is really committed to supporting SMEs and startups to help realize their vision and take their business to the next level.
In fact, they have designed the budget for 2019 in such a way that works on "supporting enterprises, safeguarding jobs, stabilizing the economy and strengthening livelihoods."
Do you want to gather some information about the government funding schemes available to assist your business? Well, then let's start reading the below-mentioned funding schemes of HK's government.
Create Hong Kong
The first and foremost funding scheme of HK's Government that you need to know is Create Hong Kong. Basically, this scheme is developed on 1 June 2009 under the Commerce and Economic Development Bureau to lead champions.
Also, to drive the development of the creative economy in Hong Kong. This scheme generally co-ordinates the policies of the Government and make efforts to give birth to creative industries.
Government's resources catering for the promotion and speeding up of the development of creative industries in Hong Kong. Also works closely with the trade to boost the development of creative industries.
Cyberport
If you want to set up a techno startup, then this government scheme would bring wonders for you. Being a creative digital community with a cluster of digital content tenants, and technology, Cyberport works to enhance the ICT hub in Hong Kong. In short words, it works on a mission to establish itself as an information and communications technology (ICT) hub in the Asia-Pacific region.
They are typically committed to facilitating the local economy by different means. It includes the nurturing and accelerating ICT industry start-ups and entrepreneurs through strategic initiatives and partnerships. Also, driving collaboration to pool resources and create business opportunities and accelerating ICT adoption through strategic initiatives and partnerships.
HKTDC SME Centre
Being strategically located at the Hong Kong Convention and Exhibition Centre, the HKTDC SME Centre provides you with all the resources you need to do business. Basically, it serves as a one-stop-shop for all HKTDC to offer comprehensive services in export marketing to small and medium-sized enterprises (SMEs).
While opening a business, everyone looks for the one-stop-shop where they can gather all the resources and information; this government scheme could be your best choice. Being separated in the 16,000 sq ft over two levels, it has the centralised resource and interactive service centers. These places can be used as the library, meeting areas, function rooms, state-of-the-art facilities, and business support services.
Whether you are running an established business or willing to start a new SME startup, you will need to have all the resources at your place. So, where do you find all those? Obviously, this scheme will help you to get access to reliable business contacts, up-to-date business information on overseas markets, the latest industry trends.
Apart from this, it also organized an array of workshops, networking activities, and business matching schemes throughout just to professionals to gain new business contacts and grow your business.
Hong Kong Productivity Council
The next government scheme that you need to know is the Hong Kong productivity council. Well, it is a multi-disciplinary organization that promotes productivity excellence through the provision of integrated support across the value chain of Hong Kong firms. The main aims behind this scheme are to-
Achieve more effective utilization of resources,
Enhance the value-added content of products and services, and
Increase international competitiveness.
Invest Hong Kong
And last but not least, the government scheme that would help you to grow your business is Invest Hong Kong. If you are not residing in Hong Kong, still want to launch the business, this scheme would be your best choice. It generally works with overseas and Mainland entrepreneurs, SMEs and multinationals that wish to set up an office – or expand their existing business – in Hong Kong.
So, believe it, this scheme would bring various opportunities and ways to scale your business, whether you are a local citizen of Hong Kong or not. It offers free advice and services to support companies from the planning stage right through to the launch and expansion of their business.
How can Startupr help you?
This was all about Hong Kong's startup ecosystem and the government schemes which are designed just to help owners to set up their business and growing it. If you are also thinking of launching a business venture that can help you to enter the Chinese market, then Hong Kong is an ideal choice.
This city is flooded with a plethora of opportunities and resources that are just more than enough to grow the business. So, just make your mind and just land in the utopian land of business owners. For this city, Sky's the Limit.
Just land in the marketplace of Hong Kong with the belief that your product or service has enough potential to attract new customers. And for any professional help like registering and incorporating your business, you can hire Startupr.
We also help business owners never to get overwhelmed due to the several opportunities knocking on your door. Hong Kong has an array of strengths in its goal of becoming a new Asian startup hub. Therefore, we will continually work to develop our system and keep you up to date with any new developments.