Hong Kong IPO Market to Raise Over HK$200 billion from 200 new listings in 2019
December 27, 2018
Being one of the most perfectly positioned countries in Asia, and one of the fastest growing regions in the world, Hong Kong is well known as an access point for business owners setting up their business in one of the freest economies in the world.
In fact, Hong Kong already seems to have achieved its plans in 2018 to climb its way back to the top of the global IPO league.
Hong Kong wrestled in the top spot with New York in the first-time share sale proceeds from January-November 2018. Hong Kong's IPO market has hit a record high nearly $270b (US$33.7b) in the first 11 months of the year compared to New York Stock Exchange proceeds at $205b (US$26.5b) and NASDAQ's $190b (US$24.5b), from data recently showed by a KPMG report.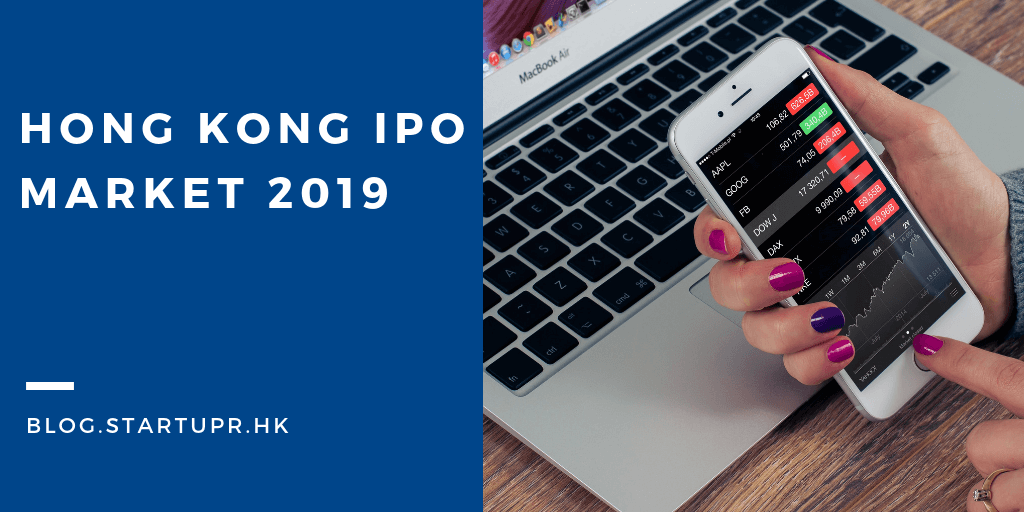 Hong Kong's buoyant market has continued to attract companies around the world, with 25 overseas companies listing this year alone. Moreover, Hong Kong has hit a record of a 29% increase with 208 new companies listed this year, up from last year's 161. The total funds raised in 2018 reached HK$286.6 billion, which is also a record 1.23 times rise over the HK$128.3 billion raised in 2017.
KPMG also cited the expectation of Hong Kong's initial public offering market to raise over HK$200 billion from 200 new listings in 2019, driven by a strong continued interest from new economy companies. However this falls HK$100 billion short of the estimated HK$300 billion in 2018.
All in all, the main board witnessed its most active year in history with a record-breaking 133 new listings and more than double the amount raised in 2017.
A-share Hong Kong IPO Market
Hong Kong's industrials IPO have continued to lead the A-share market, accounting for over one-third of listings in 2018. To be more precise, Telecom, Technology (TMT), and Media sectors had set the pace for the industry with a massive $150b haul. A figure which exceeds the combined funds raised in the past five years on the back of blockbuster IPOs from Xiaomi, Meituan Dianping, and China Tower.
More importantly, The Shenzhen Stock Exchange and Shanghai Stock Exchange recorded new listings of approximately 105 for a combined RMB 137.9 billion in 2018. The A-share approval rate has slowly recovered to approximately 70 percent, following the dip to 43 percent in the first quarter of 2018.
The A-share IPO market has normalized to a further extent, where the number of active applicants has decreased significantly since the start of the year from 511 to 270 (as at 30 November 2018). The reason behind the decline is due to the substantial increase in withdrawn applications and a significant drop-off of new listing applications.
Hong Kong IPO Market to Raise Over HK$200 billion from 200 new listings in 2019
Click To Tweet
In between the uncertainty of the ongoing market, regulators have also maintained their focus on the concept of "quality-over-quantity," and have continued a stable stream of 2 – 5 IPO vettings per week.
In order to signify the country's commitment to the development of the Belt and Road initiative, China is investing in bourses in Bangladesh, Kazakhstan, and Pakistan. And the London-Shanghai Stock Connect is a clear sign of China's ongoing efforts to open up its financial markets to the rest of the world.
Hong Kong will continue making significant strides in terms of setting up the foundation for sustainable and long-term economic growth and upgrading its economic structure.

New economy' a catalyst for robust Hong Kong IPO market
The real estate and infrastructure sectors are also showing robust results with 14 real estate firms, leading to the value of over $20b. In fact, this positive momentum is also expecting to extend well in 2019, with over a quarter of Hong Kong's IPO market originating from the sector.
Ebang, Bitmain, and Canaan's flotations will determine the sustainability of their tech. The financial sector has also lost some steam and slipped down to the third place regarding total fundraising.
The reason behind this fall is the lack of mega-sized securities and insurance company listings. Hence, the financial services sector is transforming, as a sector traditionally dominated by commercial banks. According to the KPMG report, there has been an increasing shift towards "new economy" companies engaged in online payment solutions and fintech.
Crypto mining firms test their sustainability in Hong Kong IPO Market
The three mining heavyweights Bitmain Technologies Ltd, Canaan Inc., and Eband International Holdings Inc, are all striking into Hong Kong's IPO market in a way that would help in determining the receptiveness of the market to virtual currency technologies. This is after Bitcoin and its peers lost more than half its value in 2018 following a breakneck pace of growth.
Being the manufacturer of specialized computer chips used by miners to verify the transactions of virtual currency for crypto-denominated currencies, these three companies have been grappling against a dismal market environment carried out by heightened regulatory scrutiny, concerns over market manipulation, and security flaws.
Therefore, the KPMG expects that the total proceeds for 2019 will exceed HKD200 billion with approximately 200 new listings, though the final figure would heavily depend on the timetables of several mega-sized IPOs.

How may Startupr help you Hong Kong businesses to grow?
As stated earlier, Hong Kong is one of the most auspicious and strategically located regions in the world. In fact, many investors and entrepreneurs are choosing to set up their businesses overseas, especially in jurisdictions like Hong Kong. The same KPMG report revealed that Hong Kong's (IPO) market will reclaim its global crown in 2019, fueled by the implementation of new listing rules that allow "new economy" enterprises to float in the city.
So, are you ready to set up your business in Hong Kong? Or perhaps you own a business and are willing to grow your business internationally? Then look no other than Startupr.
Startupr will help you in building and growing your business. While running your business, you won't need to worry about other legal processes in Hong Kong because all the communication will be clear, efficient, and straightforward. Instead of navigating a complex foreign process, with frustrating delays or misunderstandings, you're free to focus on running your company. Join us at Startupr today!