How Hong Kong is thriving to be a Global Fintech Hub
October 31, 2018
With the Hong Kong's government support, many tech entrepreneurs and financial services are investing a significant amount of capital and taking the bold moves in developing Hong Kong fintech opportunities. Fintech firms are revolutionizing the relationships between the business of customers and the banking sector with financial institutions.
The government of Hong Kong has highlighted fintech as a critical focus and set out to encourage its development to establish Hong Kong as a hub for the application of cutting-edge fintech firms. In fact, Hong Kong is at the forefront of an exciting tech boom, with APAC investment into Fintech companies surpassing both European and US competitive markets.
The city is rapidly booming as one of the world's most well-connected fintech hubs and a place with fantastic opportunities for the UK and international firms. There is no denying the fact that new fintech solutions need vigilance by financial service providers and supervisory authorities in order to alleviate the risk factor. Hong Kong is attempting to lower the startup barriers in order to drive innovation in the regtech and fintech sectors.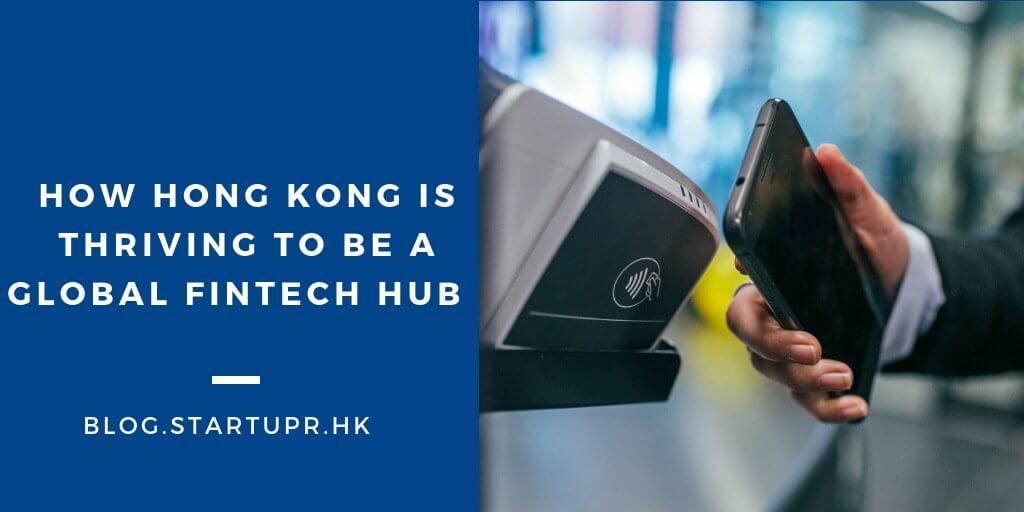 Cutting down Startup Barriers
Hong Kong's sophisticated and diversified economy has proven the financial sector to be a challenging market for fintech startups to penetrate primarily due to its sector-specific regulatory and fragmented regimes. The Hong Kong Special Administrative Region Government and regulators are planning to forge new collaborations and innovations with counterparts in other fintech hubs in order to increase Hong Kong fintech opportunities.
In fact, the United States and Hong Kong have signed the Fintech Bridge Agreement, comprising all the industry-to-industry (I2I) cooperation, government-to-government (G2G), and regulator-to-regulator (R2R). The agreement offers a robust framework for fintech firms to explore business opportunities on both sides to use the assistance and facilities in each other's jurisdictions.
Apart from fuelling the concerns and support to each other's sectors, the partnerships can also slow the pace of disruption and potentially leave the Asian hub behind the technological curve. As per statistics, more than 80 percent of Hong Kong's banking incumbents are planning to increase partnerships with fintech companies over the next three to five years to improve Hong Kong fintech opportunities.
Developing Regtech Leadership
Regtech, or regulatory technology, is becoming more important for the regulations in financial services in technology. Hong Kong is at the forefront to become a transparent and a safer financial center for fintech industry in order to spur more innovation and break the barriers. So, the fintech sectors are expected regulatory changes that will keep pace to develop more opportunities and assistance for the business venture, especially in regtech sectors. Regulators are playing a vital role in developing an ecosystem that can help regtech firms to flourish and have a direct interest in setting up the agenda for increasing Hong Kong fintech opportunity.
Apart from the cooperation with the UK for forging new collaborations, Hong Kong has also taken the lead in many regtech initiatives, including the assistance and partnering with Singapore in the form of distributed ledger technology in order to develop a platform for the cross-border trade finance. The model is intended to build an "information highway" between Singapore and Hong Kong to create a cross-border trade financing safer, efficient and more cost-effective with a consortium of banks and Deloitte.
Hong Kong's Challenges for Fintech Startups
The government organization InvestHK, helps overseas and Mainland Companies set up in Hong Kong, in fostering inbound investment and operating a dedicated fintech team. Also, it is tasked with encouraging foreign fintech-focused firms to establish headquarters or expand in Hong Kong. With the intention of driving a lighter-touch regulatory environment, the Hong Kong Monetary Authority (HKMA) has also created interoperable fintech sandboxes in 2017.
At the starting period, the model was limited to partnering technology firms and the banking sector. And Singapore provided a more inclusive sandbox initiative with the startups estimating for 80 percent of applications in June 2016. Well, Hong Kong has not been idle with banks. Singapore's DBS has established fintech accelerators in order to foster new talent for the improvement of Hong Kong fintech opportunity. As a matter of fact, the investment in fintech made by the fintech sectors is below the global average for peers and behind its Asian neighbors.
So, the financial institutions of Hong Kong have allocated approximately 15 percent of their annual turnover to "fintech matters," concerning 32 percent in China, and 15 percent globally. The primary goal for all the initiatives is a sustainable pace to diminish the barrier for the fintech startup and create new opportunities for them.
The requirement to create a regulatory framework for fintechs is witnessed as paramount for Hong Kong's competitiveness with most of the hub's financial services legislation. Therefore, the Hong Kong government and regulatory regimes, not only aim to attract and retain foreign direct investment but also seeks to attract talent from all over the world to enter the fintech industry and ecosystem.
Hong Kong has been actively building bridges overseas in a bid to ease pathways for innovative fintechs. Agreements are now in place with Australia and the United Kingdom, which enable the fintechs of Hong Kong to explore their company while making it easier for foreign fintechs to gain footholds onshore.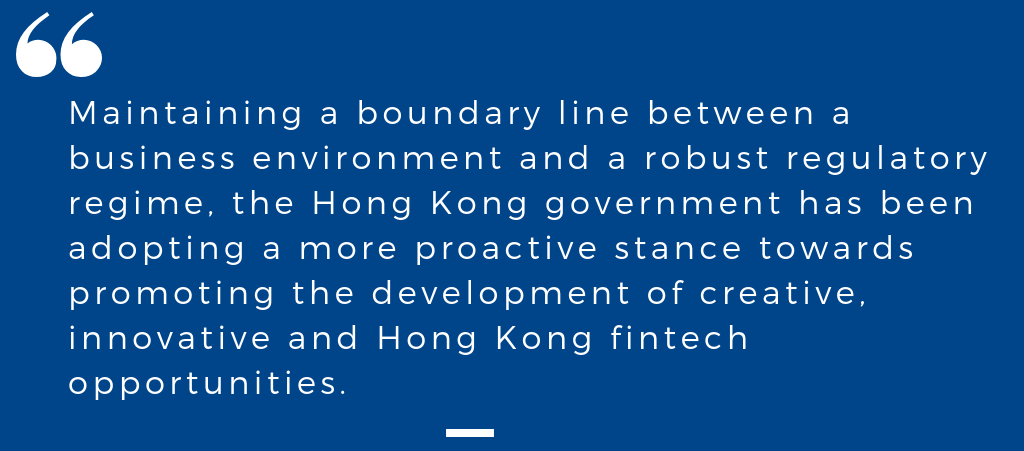 Focus on Fraud
Once you understand the challenges of Hong Kong in the fintech sector and how regulatory regimes have established various models to break the barriers to increase Hong Kong fintech opportunities, the next thing to focus on is the jurisdiction of Hong Kong. Hong Kong regulators have also spotlighted counter-terrorism and anti-fraud financing legislation, to provide further niches for regtech firms to tackle the problems of exploiting innovative compliance solutions.
In fact, the latest evaluation of Hong Kong to be published by the international Financial Action Task Force is in October 2018, and is likely to highlight the success of its Counter-Terrorist Financing Ordinance (AMLO), and Anti-Money Laundering. The legislation's amendments of Hong Kong provide the provisions to reinforce the transparency of beneficial business ownership of Hong Kong business entities through the creation of a Significant Controllers Register (SCR), which must be produced on the demand for each business entity. Moreover, enhanced customer diligence and record-keeping obligations from Hong Kong's non-financial businesses and professions.
Conclusion
Maintaining a boundary line between a business environment and a robust regulatory regime, the Hong Kong government has been adopting a more proactive stance towards promoting the development of creative, innovative and Hong Kong fintech opportunities. Although Hong Kong may have been slow to lower barriers to entry for smaller entrants to the sector, a flurry of initiatives to build a regulatory framework for fintech should offer niche opportunities for regtech firms.
If you are looking to launch a fintech startup in the financial hub of Hong Kong, look no further. Feel free to contact Startupr and complete all the incorporation and registration process of your business entity.