10 Challenges Of Doing Business In Hong Kong
June 26, 2018
Have you heard about doing business in Hong kong and most importantly, the benefits for companies? There are numerous places in the world for doing business, but Hong Kong is one of top 15 places for starting a new business. In Hong Kong, the business-friendly economy and tax benefits are some of the reasons why people prefer to do business here. But it is also good to know some of the challenges of doing business in Hong Kong.
Hong Kong has a historically open economy and is a leading global financial center. In addition to this, Hong Kong has also gained its reputation for free trade and the ease of doing business. This aspect allures foreign investors who are searching for obtaining a foothold in the Asian market.
And that is not all! Hong Kong has jumped into third position in the world in terms of setting and forming a business. Due to its simple and low tax structure, Hong Kong has become a regional hub for many multinational companies that are doing business in Asia.
In fact, Hong Kong is a free port and doesn't charge any customs duties unless there are a large volume of packages. Also, due to its attractive and friendly business environment, Hong Kong has received the fourth largest amount of foreign investment in the world, and the second largest in Asia.
But here, you need to understand one simple fact: that there is no market in the world where money is throwing itself at you. Founders who have good ideas, a dedicated team and who are willing to learn will be in position to do business in Hong Kong. Therefore, it is important to be sure about what you might encounter and be ready to rock that part to make your business a success.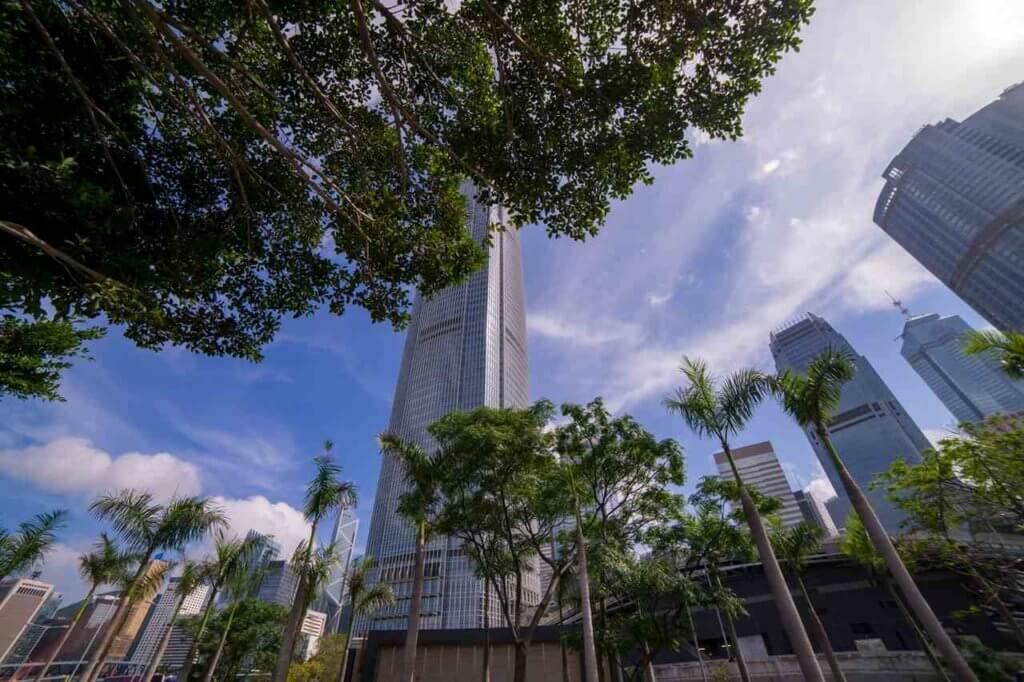 Are you expanding your business to Hong Kong?
If Yes, then here are some of the fundamental things to keep in mind before starting a new business:
1. Forming A Business in Hong Kong
Setting up a Hong Kong corporate entity is a process that involves two kinds of procedures. The very first step begins when the business owner has to choose the name for the company. Then the owner will have to fill out an incorporation form with all of the shareholder and director information and personal identification documents. Next, the company has to be incorporated and obtain the "Certificate of Incorporation." Then, you are ready to do business under the Hong Kong company name!
2. Opening Of Bank Account
A local bank account opening can sometimes be a trouble for emerging startups as most of the Hong Kong banks have strict requirements (that keep updating regularly) for opening new business accounts.
Even after submitting all the request documents and after attending the appointment for opening a bank account, there isn't any assurity that you would have your business bank account opened. But a leading and a dedicated service like Startupr can offer you all at one place.
For opening a bank account in Hong Kong, all you do this 3 easy steps and the best part is all these steps are online:
1. Register your business for just $99 (plus the Government fee) in Hong Kong.
2. Get a registered office address.
3. Apply for your business bank account in any of the top banks in Hong Kong. Otherwise you can opt to apply for an international bank as well.
3. Business Licenses & Permits
For starting a new business operation in Hong Kong, you need to have all the specific business licenses, permits, certificates and approvals from the government where applicable.
For instance, if you are looking to open a restaurant in Hong Kong, you need to obtain a restaurant license from the Food and Environmental Hygiene Department (FEHD) in Hong Kong. In short, for every business, you may be required to have particular permits from the Hong Kong government, depending on the types of services you are about to offer.
4. Significant Controller Registry
The Companies Ordinance in Hong Kong has revised the laws in order to identify the person(s) who are significant controllers in an incorporated company in Hong Kong. To make the law enforcement officers accessible, it is mandatory to maintain the significant controller register, which is not open to the public. This regulation will be in force on 1 March 2018.
5. Data Protection Rules
The data privacy is one of the main rights under the Company Ordinance in Hong Kong and is another challenge that has to be fulfilled for running your Hong Kong business.
Even though Hong Kong does not possess any particular protection laws for data in case of industry zone, many industry associations have their own rules and regulations that are applicable according to the legislation.
6. Property Registration
Another obligation that you would need to comply with is the property registration for any business property you have. The Land Registry is a government organisation that operates under the Development Bureau.
This organisation is mostly responsible for the management of registration. Other than that, it also helps to provide numerous facilities such as the search for the Land Registry and track records with the help of government offices and local public.
As a matter of fact, property registration will take a minimum 20 days of time to complete and is a good idea to have it done before any disruption in your business.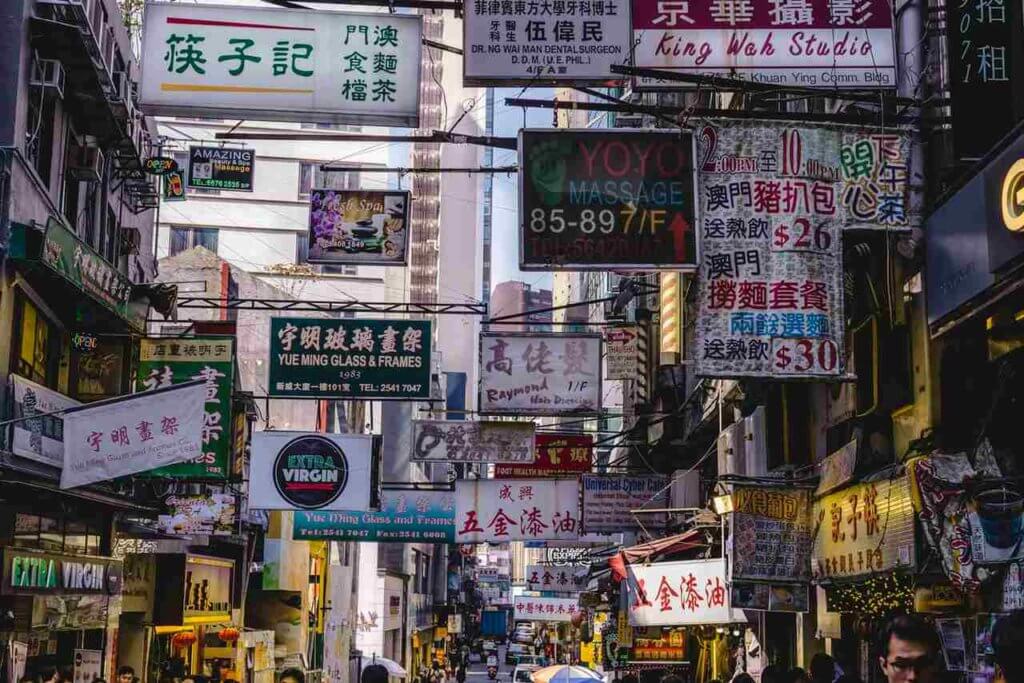 7. Competition Ordinance
In Hong Kong, the law of competition was issued by the parliamentary Counsel in 2012. Basically, the Ordinance forbid constraints on competition in Hong Kong through these three competition laws:
Abuse use of market power
Anti-competitive agreements
Anti-competitive acquisitions and mergers
In addition to it, all entities should be careful that they will never agree with their rivales to indulge in potentially anti-competitive practices such as market sharing and price fixing. This is another thing that has to be kept in mind to avoid any trouble in the growth of your business.
8. Trading Across Borders
If you are planning to start an import or export business then Hong Kong is the best platform to set up. Trading across borders is a fantastic endeavor in Hong Kong. On top of that, it takes only one day to complete the entire process of both importing and exporting. All you need to do before that is prepare four to five documents for both movements respectively.
10 Challenges Of Doing Business In Hong Kong
Click To Tweet
9. Paying Taxes
In Hong Kong tax compliance is relatively easy to handle compared with the rest of the world. Both personal and corporate tax rates of Hong Kong are considered as one of the cheapest in the world. On average, it will take only 72 working hours to prepare a tax return. Most importantly, there are only three kinds of tax :
Profits tax
Salaries tax
Property tax
In short, you would need to follow the timely payments of taxes so that you do not get extra penalties or a court order from the tax department.
10. Resolving Insolvency
Are you worried about insolvency? You will be astonished to know that insolvency law in Hong Kong supervise the status of the companies which are in fiscal stress and are not able to pay all of their funds, debts and other transactions. The process will take a maximum term of 11 months to fix insolvency. In fact, the recovery rate is quite high and the expense for carrying out the procedure is also very low.
And in case the government or court feels that the business is in stand still , it would be dissolved. This means that you would need to keep your business running and fulfil all the obligations that a Hong Kong company needs to comply with.
Conclusion
So, now you are having the knowledge about the challenges of starting a new business, ensure that all these are handled properly so that you do not have to spend time on things that would stifle the growth of your business.
Moreover, if you have not yet registered or incorporated your business, head to Startupr. With the right business choices, you can easily enjoy being your own boss and explore the feeling of freedom!