Startupr is expanding our team
January 30, 2019
Startupr is looking for some talented new teammates for our family! If you are looking for a highly collaborative work environment with lots of opportunities, and where excellence is rewarded, then Startupr is the right place for you!
We at Startupr know that it takes a special dedicated person who can strive in a fast paced environment and make it a much better place to work. This is why we are focused on offering our employees with the most rewarding and enriching experience. You would have all the needed tools, resources and support from us that would help you serve our clients. This would help us as well to create a happier and healthier team.
Along with this, we search for and develop top emerging talent. The leads in the company head the operations and strategies for each project that would help us offer great quality to our clients. Moreover, we also understand that personal growth is important, which is why we do not only focus on the performance expectations, but also focus on the success of each individual.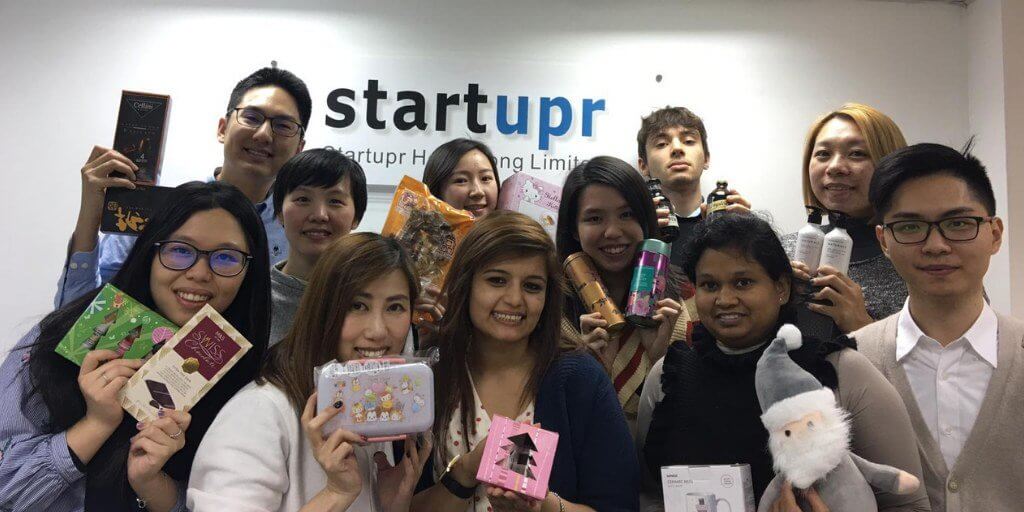 About Startupr
Startupr Hong Kong Limited is a company that offers startupr services such as the incorporation and business services for companies in Hong Kong. Named as one of the "10 Best Startups to Watch" by Hong Kong Business Magazine, the work environment here is open and innovative. The company is officially registered with Companies Registry as agent 1652. The employees in our company are offered with great opportunities on various core principles. We:
Commit to inclusion and diversity;
Encourage a creative, productive, and a relaxed work environment where you can think out of box freely;
Offer highly-positive value and clear goals;
Inspire & support the colleagues to speak their mind;
Are honest and open for any kind of communication;
Inspire the go-the-extra-mile, can-do, and win-win attitudes;
Nurture, promote and respect the diversity of experience, background and ideas;
Promote employees to work while having fun, laughing and keeping things in perspective;
Offer complete support, cooperation, and empowerment to the employees at all times;
Understand and emphasize a lot on matters regarding your family, health, and environment because a happy and healthy employee is what helps us grow;
Offer equal opportunities in various employee development programs to help our employees grow better;
Develop a culture that is cohesive and which supports exceptional care through teamwork; and
Embrace the diversity on the basis of veteran status, sexual orientation, disability, age, gender, religion, ethnicity, race, gender expression or identity, or any other characteristics that is protected by the law. We do not accept any kind of harassment or discrimination and deal with issues like this strictly to avoid any such things in Startupr.
Open Positions in Startupr
So, if you feel that this place is the right one for you, check out the below open positions to be a part of the Startupr team:

IT Developer – Startupr is in need of a great IT developer who can help us with various day to day operations. The person should be able to handle any kind of software and web development issues and need to assist accordingly.
Consulting Manager – Our team has a vacancy for an independent, reliable, and highly-qualified consultant who is well-versed and fluent in both English and Chinese. This person would have the responsibility of handling the consulting processes, operations along with the business development of the company.
Bookkeeping – There is an opening for an accountant who is open to work in the startup industry and has the right experience to offer the best services for our company. The responsibilities of the candidate would be to take care of the general accounting tasks along with annual audit preparation. Also, the person would have to provide administrative support to the team as and when needed.
Administrator – Startup has an opening for a talented and independent administrator to handle the main administration tasks related to company formation. Along with this, the person should be able to assist in managing document preparation when required. Moreover, the person should be able to take care of ordering office supplies and handle the required task assigned to them by management.
If you feel that you have the right skills for any of the openings above, share your CV or your LinkedIn profile with us to let us learn more about you. Everyone would have a fair chance and each application would be considered equally. Do not forget to send a cover letter and your CV to info@startupregistry.hk and get in touch with us soon before the vacancies are filled!