Singapore Company Registration
June 14, 2016
Singapore has been attracting foreign investors with its business friendly environment and tax friendly policy for many years.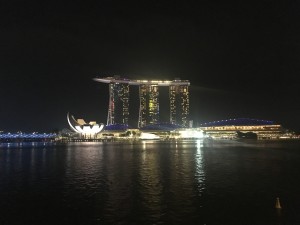 Ease of doing business 
Singapore is renowned for being an easy place to set up business. Similar to Hong Kong, a new company may be incorporated within a few days.
---
About company formation
Director – a minimum of one director who is a resident of Singapore
Shareholder – the company can have 1 to 50 shareholders
Company secretary – must be appointed within 6 months of the date of its incorporation and the position must not be left vacant for more than 6 months. The company secretary must be residing locally in Singapore and he/she must not be the sole director of the company.
Registered Address – the company must have a local Singapore address as the company registered address
Share capital – minimum share capital for incorporation in Singapore is S$1.
---
Documents
Before the registration, you'll have to gather the following:
Company name
Business plan or brief description of business activities
Registered address
Directors particulars
Shareholders particulars
Company secretary particulars