Opening a Branch Office in Hong Kong – Step by Step Guide
May 15, 2019
Do you want to open a business in the Asian Cities? Or perhaps you are looking for the place to expand your existing business globally. If things are going like this, why don't you choose Hong Kong for your business?
Being a record- holder for the last two decades as the world's freest economy, and a financial hub, Hong Kong can be an excellent choice for setting up the business. In fact, several global leaders in business and banking come with a multitude of benefits, like it's rank above the USA, UK, and Japan as the least corrupt nation on the globe.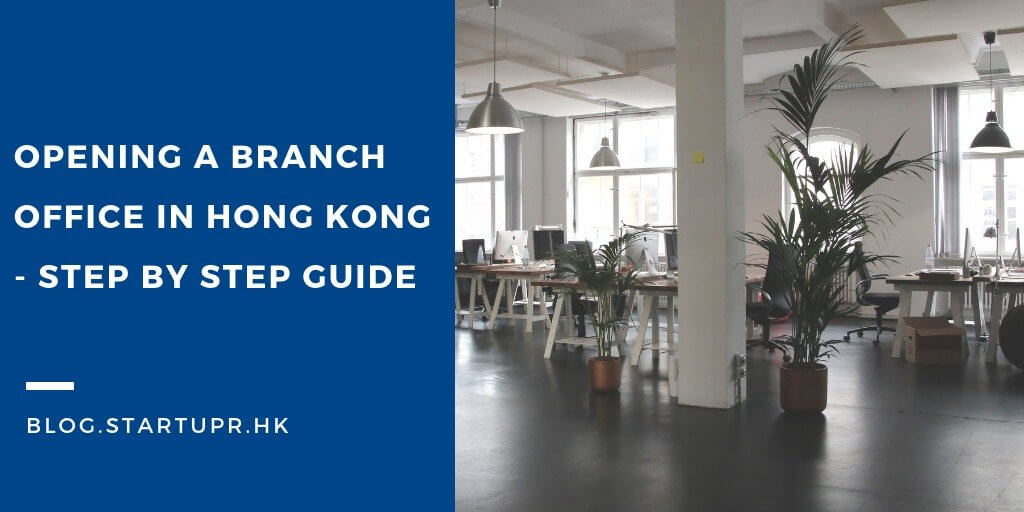 Moreover, setting up a business in Hong Kong is relatively quick, economical, and easy. As a foreigner, you can own 100% of your company in Hong Kong, and you may be sole director and shareholder. Attractively, Hong Kong is also a great gateway for establishing your business in China or other Asian nations.
The reasons are – its administration of provident economic policies, along with the provision of a secure and clear judiciary structure. And we bet that such an environment is ideal for entrepreneurial growth.
But you can't deny the fact that in order to incorporate a business in a new jurisdiction, every business owner must need to require a critical analysis of the correct means and setup requirements to do so.
Whether you're looking to open a subsidiary company or a branch office in Hong Kong, allow us to take care of your specific needs. There are pros and cons to opening either company status, and we can provide detailed information in the consultation. Don't forget there are special taxation procedures — trust us to handle all the matters for you.
A Subsidiary Company in Hong Kong
If you really want to enjoy the maximum benefits of incorporating your business in Hong Kong as a foreigner, then a subsidiary company can work for you. As a matter of fact, several foreigners want to launch a presence in HK, to sell directly to the Hong Kong market.
Being a lawful element enlisted with the Company Registry, the subsidiary company is considered a separate legal entity. It is allowed to run its own operations, independent of its parent company. It can have capital, generate revenue, and associated costs.
Being the freest economy of the world and known to be the 4th easiest place to do business by the World Bank Report, Hong Kong is the best place to incorporate a business.
But you can't deny the fact that half-knowledge is also dangerous and it leads to nothing. So, it is always advisable to get proper knowledge about the business structure and the benefits of incorporating in that place.
So, if you are a serious foreign business owner who is willing to expand their activities in Hong Kong, then this article is for you.
Let's dive into the article to get proper information-
Advantages & Disadvantages of A Subsidiary in Hong Kong
Well, opening a subsidiary in HK offers a plethora of benefits of accounting and maintaining the operations to owners for expanding its company by just establishing a new brand name or outlets.
Merits of a Hong Kong Subsidiary
To extend your present business portfolio while choosing to sell (or not sell) the same products or offer the same services as the parent company fast, easy, and cheap to set up.
Demerits of a Hong Kong Subsidiary
A subsidiary is a legally incorporated entity in Hong Kong.
The parent company is not accountable and responsible for all legal liabilities and debts.
What are the Requirements of a Subsidiary Registration in Hong Kong
Now that you know the merits and demerits of opening a subsidiary in Hong Kong, the next thing that you need to have are the requirements of registering it.
As a matter of fact, before doing anything to register your business, you need to choose a name and once you get the approval, then the subsidiary must submit an application for registration at the Companies Registry.
Here are some of the documents requested for registration in HK-
A list of company officers (for non-residents: a copy of their passport and latest residential address proof, for HK residents: copy of their HKID card)
Documents from parent company: copy of documents such as Certificate of Incorporation and Articles of Association
Incorporation details
Articles of Association for the Subsidiary
Most importantly, all the documents are required to be submitted in Chinese or English to the Companies Registry. If in Chinese, you must submit English translations along with it.

The procedure for registering the limited liability should last weeks. Once it is done, then the Companies Registry will issue a Certificate of Registration of non-Hong Kong Company.
Other than this, the branch should also apply for a Business Registration Certificate (BRC) with the Inland Revenue Department and also ask for any licenses required for their business.
However, you need to apply for the Business Registration Certificate within one month before launching a place of business in Hong Kong. Moreover, a local bank account needs to be opened for you to run the business.
Procedures of a Subsidiary Registration in Hong Kong
As soon as you are done registering your details about your management with the Companies Registry in Hong Kong, a subsidiary will eventually be subject to follow the same compliance requirements of all other local companies.
In short, if your business partners wish to conduct the due diligence process, then they will search with the Trade Register where they will find information on the subsidiary company's name and address. And if in this case, you are looking for some help, then Startupr can help in doing that without any problems.
Here is the registration process of a subsidiary company  in HK-
Start the business under a new name and then proceed with the registration within one month after its starting day.
Collect all the essential information and documents for the formation of the company in Hong Kong.
Prepare the formation documents (deliver the document to the owner's address).
Submit the original signed company documents to the government department accompanied by the government fees.
Monitor the whole process in case there are any documents missing that would extend the application time period.
Pick up Business Registration (BRC) from the government department.
How Startupr Help?
Well, expanding your business and its offers in Hong Kong is a crucial step that brings several advantages to the current company. In fact, the Special Administrative Region offers a plethora of benefits, in terms of ease in doing business, the simple company incorporation procedure, the low taxes and the fact that it provides an international business environment.
Are you ready to register your subsidiary in HK? If so, then Startupr should be on your radar. In fact, our pricing for an HK Subsidiary company Registration is just $ 430 USD.
You will be pleased to know that we have several years of experience in setting up any type of business in Hong Kong.
We strive in preparing and managing each of the company's filings to suit the needs of our clients. More importantly, our unique same day check system emphasizes that all the information will be checked on the same day you fill out the form.
After that, our system will send your data automatically to the Hong Kong Registry and the government portal.
So, are you ready? Great! Make up your mind and just embark into the competition with full confidence. Let us help you in opening a subsidiary company or a branch office in Hong Kong.