Mailbox Rental Hong Kong
January 27, 2020
Whether you have a home office for your business or an office address that doesn't have people working there all the time, especially at the regular business address, you may want to get a private mailbox. When you have a place where all the important mails of your business can be kept, it always results in better management.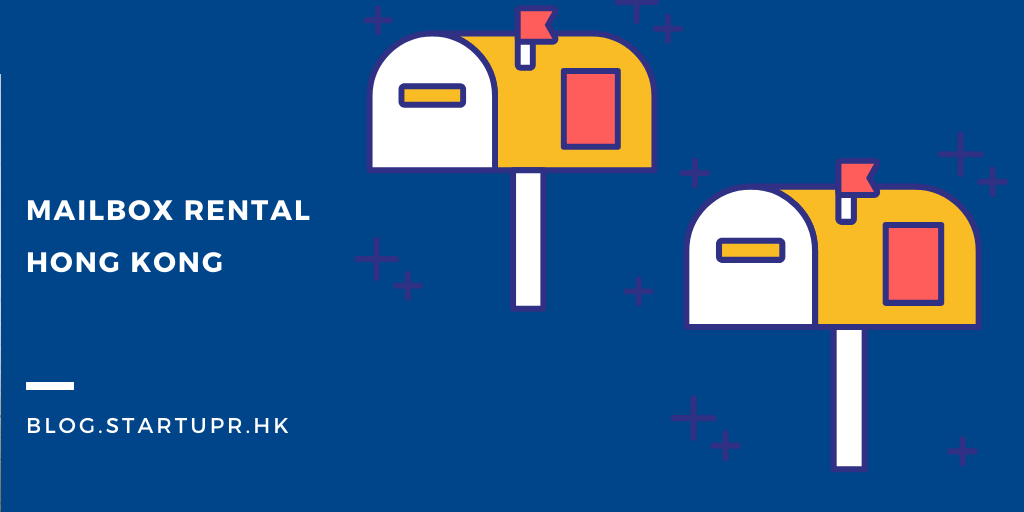 In fact, renting a private mailbox comes with several benefits. If you want to represent your business with a certain address, renting a private mailbox could be a simple and straightforward process. Along with the benefit of having a specific address, it also provides a great sense of security and privacy to your business mails. Whatever your reasons are, renting a private mailbox is an easy process, affording you the many benefits that can come from such a service.
Benefits of Private Mailbox Rental in Hong Kong
Even in this fast-moving world with high speed connectivity, there are times when you need to receive important documents, letters, or other deliveries at the physical location. In this situation, private mailbox rental in Hong Kong has got your back. It offers several advantages to the business owners-
Reliability
The first and foremost advantage of renting the private mailbox is getting reliability for the mails. With a private mailbox, you have the assurance that someone is always there to receive important mails or letters.Thus, it means there will be no more missed deliveries. This way, you can also get mails, letters, and deliveries on time without any hassle.
Privacy
What about the privacy factor? By renting a private mailbox in Hong Kong, you will get an extra sense of security and privacy. You will no longer be required to keep your home address published on the documents. But if you are running your business from home and want to call your customers at home, then you may publish the home address on the mails.
Security
For business mails and packages, security is one of the most important things. Every business owner strives to keep their mails and packages safe and secure until they pick them up. When you rent a private mailbox, you will stay hassle-free, especially from robberies in an unprotected home mailbox. Also, if you are away from home for a few days, your mail won't stack up in your mailbox, letting people know that you're gone.
Mobility
The best part about renting a private mailbox is that it doesn't matter where you travel for your business meetings, your mail always goes to the same place. The address of your business will still highlight the same address on all your printed materials, website, business cards, and elsewhere. Moreover, if you are traveling to another location for a longer time, you can still have access to your mails and packages. The private mailbox service provider can easily forward your mail and packages at that new location for a set duration of time.
All in all, if you want to have a safe place to store mails until you pick it up, then renting a private mailbox might be your best choice. This mailbox can also handle more complex issues, like sending emails to another location. So, there's​ ​ really no question about it.
Why choose Startupr Mail Forwarding Service in Hong Kong?
Are you fed up with piled mails at your home address, which might, later on, get misplaced? This is where the Startupr mail forwarding service in Hong Kong comes into play.
Hong Kong Physical Address & Mail Forwarding
With the help of Startupr's business address & mail forwarding service, your company can easily get the benefit of having a nice location in the heart of the Asian business world. By joining the business address & mail forwarding service entrepreneurs can use this location for their company cards, website, invoices, and also business contracts.

Startupr is here to offer business owners a wide range of convenient options and offers to handle your mails and to start your business in Hong Kong with much more ease. You can choose us for your business address, and dealing with your company mails. Startupr can scan and send a copy of documents to you upon request or post it anywhere in the world where you might be. Always remember that this location can't be used for lease agreements or proof of residence for opening a bank account or other purposes.
How does our Mail Forwarding service work?
If you wish to choose Startupr's address as your business address and mail forwarding process in Hong Kong, we have got you covered. Follow these simple steps to gain access to the desired location for your business.
Fill up the form by using our address as your business address. Forms can be filled out on our website or through our online Backoffice system with your account. After that, we will help you deal with your business address and mail.
Whenever we receive your mail, we will notify you via email by our online system every time.
As per your preference, you can schedule your mail or we can scan and email it to you. Depending on what you choose, we will forward your mails to you upon request at any time.
For security reasons, you will also receive notifications once your mail has been sent.
Manage your mails digitally using our Backoffice
In order to upgrade our way of handling mails, Startupr has launched the new software system – Backoffice. Our Backoffice will not only notify you about receipt of mails at our address, but it will also notify you about the type of mail it is. You won't be waiting for days on end wondering if your documents have been sent correctly. In fact, our system will also help show how many documents you have received, mailing history, and how much credit is left in your account.
Conclusion
We believe you now have a better understanding of the importance of private mailbox and mail forwarding services of Startupr in Hong Kong. If you also want to store your mail securely, then our services are best suited for you. We will help you manage your business mails in Hong Kong even if you don't have an operation address. You can choose the most suitable option for you from the prices below:
Startupr Business Address Mail Forwarding Service Fees
Mail Forwarding plan – $380 USD
Regular Mail – $25 USD
DHL courier fees – $95 USD
Scanning & e-mailing from $1 USD
Our Mail forwarding service starts at $380 USD per year, with a minimum credit of $ 95 USD. We believe that every startup deserves a good business address to build up their business, and have excellent access to their mails. And these facilities can be achieved through our Backoffice, and dedicated staff to deliver fast and high-quality services to our clients at a reasonable price. For more information about the Business Address & Mail Forwarding Service in Hong Kong, contact Startupr.