How to Apply for Hong Kong Visa
March 16, 2017
The right type of visa is determined by the purpose of your travel to Hong Kong. In this article, we will focus on visas for investment as entrepreneurs.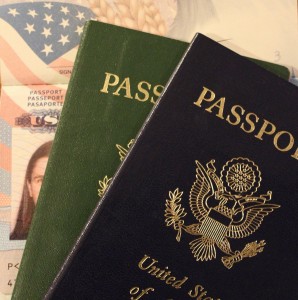 Eligibility
If you wish to apply for a visa/entry permit to enter Hong Kong for investment as entrepreneur, you will be considered if you fulfill the following requirements:
The applicant should not have any criminal record nor pose a security threat

The applicant should have a good education background, preferably with a first degree in the filed he or she will be working or doing business in. However, in special circumstances, good technical qualifications, relevant experience and achievements and/or proven professional abilities supported by documents may be accepted as well.

The applicant will make substantial contribution to the Hong Kong economy

The applicant must submit an application, a detailed two-years business plan stating the nature of business, market analysis, market positioning, sales targets, product marketing strategy, business direction, etc. to demonstrate that the proposed business is capable of developing in Hong Kong. The applicant must also submit a two-year financial forecast and profit and loss account statements, cash flow statements and balance sheets.

Investment Sum
There is no minimum requirement for investment. However, you are required to submit documentary proof showing the amount of investment and the Hong Kong Immigration Department will assess, whether your investment amount can support your business operations.
You should also provide the Immigration Department with your personal and company bank accounts in the previous year and source of funds, as well as the company's latest audited financial reports.
You should set out the organizational structure and the required number of staff and indicate the number and level of jobs created locally (e.g. administrators, managers, etc.)
You must have a duly incorporated company in Hong Kong and nominate a local company secretary.
In most cases, successful applications will be granted a two-year visa which can be extended.
For further information, please visit the official Hong Kong Immigration Department website.