Why is Hong Kong Still a Preferred Destination for Entrepreneurs?
June 30, 2022
For many entrepreneurs in the Asia-Pacific area, Hong Kong is a competitive platform. Hong Kong attracts many international company registrations and investments due to its tax benefits, ease of expansion, ease of doing business, free market, and friendly legislation. Companies in Hong Kong however also require expert assistance with business registration, formation, and continuing company maintenance.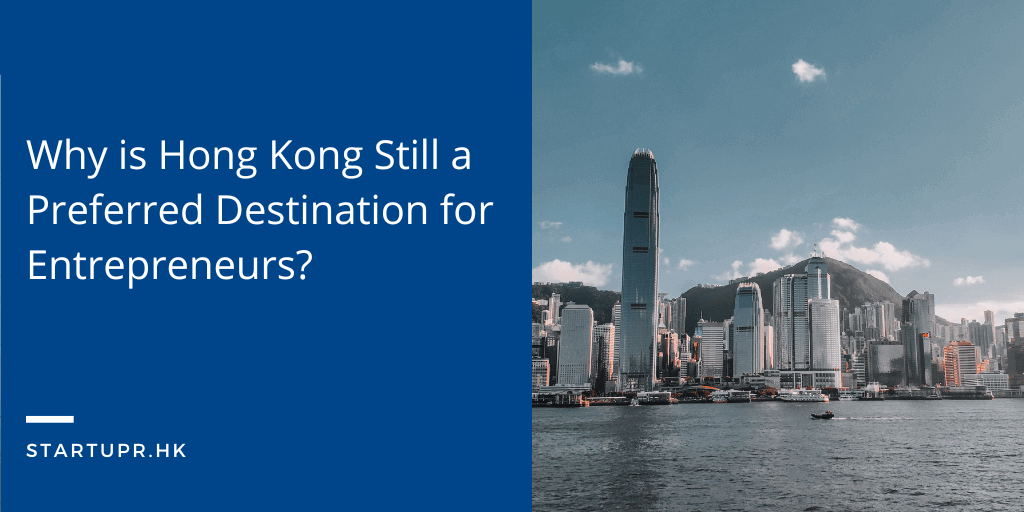 Why start your business in Hong Kong?
For obvious reasons, Hong Kong attracts a large number of investors. The tax-friendly climate is a major incentive for foreign companies looking to start a business in Hong Kong. A stable political environment, a productive judicial system, and a pro-business environment, in addition to an appealing tax regime and a productive workforce, are some of the characteristics that provide firms with a plethora of lucrative options. Furthermore, the jurisdiction's strategic location and high-end infrastructure combine to entice investors to Hong Kong. Here are some compelling reasons to start a business in Hong Kong!
Ease of doing business
Hong Kong has become a hub for launching any business because it is easy and simple to start. According to the ASIFMA Asia Pacific Capital Market Survey, the majority of respondents want to grow their business presence in the Hong Kong region. The present market outlook is very positive, with 62 percent of survey respondents planning to expand in APAC markets, especially in Hong Kong. The most common existing business profiles of survey respondents, namely capital market trading, particularly stocks and fixed income trading, appear to be areas of expansion. 
Business-friendly tax regime
Hong Kong has developed as one of the chosen sites for most global entrepreneurs and business firms. Registration is easy in Hong Kong because of the low tax rates and lack of capital gains tax. Setting up and running a business in Hong Kong is simple. Proximity to the Chinese mainland market tax system is quite appealing. Low personal and corporate tax rates in Hong Kong, as well as no capital gains tax, no VAT or sales tax, no withholding tax on dividends and interest, and no collection of social security benefits. 
Hong Kong's taxes are based on the "territorial principle". To put it another way, taxes are only imposed on income "derived from or occurring in" Hong Kong, not on money earned outside. In plain English, this says that someone who carries out a business in Hong Kong but earns profits elsewhere is not compelled to pay tax in Hong Kong on such earnings. Profits earned outside of Hong Kong are not subject to taxation, even if they are remitted to Hong Kong. The issues of whether or not a business is conducted in Hong Kong and whether or not profits are earned from Hong Kong are essentially factual.
Workforce Skills
Hong Kong's talent yearns for opportunities to expand their skill set—whether it's due to personal desire or motivation. According to the ASIFMA Asia Pacific Capital Market survey, international financial centres like Hong Kong, as well as other mature APAC markets, are perceived to be easier to operate in than more emerging markets, with a consistently strong correlation between declining operating environment/market development/regulatory environment scores and the market's more emerging nature. 
The simplicity of starting a business in Hong Kong is connected to the business climate as well as the creation procedure. With one of the greatest transit networks in the world and consistently steady internet connectivity, company entrepreneurs have everything they need to get their ideas and aspirations off the ground. The Hong Kong government also invests heavily in the growth of entrepreneurship in the city. In Hong Kong, there are several communities and financing programs to assist SMEs and small firms, such as the HKSTP Incubation program.
World-class business infrastructure
The efficient transport, logistics, and telecommunications infrastructure in Hong Kong facilitate international business. Any business's efficient operations require high-quality infrastructure. Hong Kong features one of the world's most advanced business infrastructures, including efficient and convenient local and regional transportation, world-class telecommunications and networking, and a world-class marine and air freight system.
Access mainland China
Economically, mainland China and Hong Kong are complementary. Hong Kong is a Special Administrative Region under the administration of the People's Republic of China that has limited autonomy under the Basic Law. The "one country, two systems" theory allows socialism and capitalism to coexist in "one country," which is mainland China. Hong Kong's economy is characterized by low tax rates, unfettered commerce, and minimal government intervention. The stock markets on the mainland of China are more conservative and regulated.
Easy company incorporation.
Within one month after launching a business, it must be registered with the Hong Kong Inland Revenue Department's Business Registration Office. After that, the corporation must display its Business Registration Certificate at its place of business. In most cases, a company incorporation application also includes an application for a business registration certificate. To apply for both a company's incorporation and a business registration certificate at the same time, you must also submit the Notice to Business Registration Office (IRBR1) Form, along with the Incorporation Form (NNC1), to the Companies Registry (CR). On the business day after the date of incorporation, the certificate of incorporation and the certificate of business registration would be issued and available for collection.
Banking and the finance ecosystem
Operating an ecosystem is not the same as running a bank; a banking ecosystem creates value by providing hyper-relevant experiences, whether through banking or non-banking services. This is not the same as the typical approach to dealing with the maturity mismatch between deposits and loans. By linking savers and investors, it encompasses the complete range of market players in the financial system who play a role in efficient and sound capital allocation to sustainable, value-adding enterprises. 
Hong Kong's securities market is one of the most active and liquid in the world. There is no capital movement restriction, no capital gains tax, and no dividend income tax. Hong Kong is an international financial centre, and the financial services industry remains one of the city's most important economic pillars, accounting for 21.3 percent of GDP and employing 273,000 people in 2019. In September 2020, the Z/Yen Group and the China Development Institute announced the Global Financial Centres Index (GFCI), which placed Hong Kong fifth. Since the publication of the first of its semi-annual assessments in March 2007, GFCI has continuously classified Hong Kong as one of Asia's top international financial centres. Hong Kong's securities market is one of the most active and liquid in the world. There is no capital movement restriction, no capital gains tax, and no dividend income tax.
Free trade
Hong Kong has a free trade policy, so there are virtually no trade restrictions. On items imported into or exported from Hong Kong, there are no customs tariffs. The number of import and export licenses are kept at a minimum. Hong Kong is a port that is open to the public. Hong Kong has a free trade policy and does not erect trade barriers. The import and export of goods are not subject to tariffs. Hong Kong has been placed first in the International Freedom to Trade Index, and its free-market principles are a cornerstone of its global hub status. Imports are not subject to customs tariffs because it is a free port. In addition, there is no sales tax or value-added tax in Hong Kong.
Start Your Hong Kong Company Easily with Startupr
Startupr can assist with the Hong Kong incorporation process, as well as our back-office technology, which allows them to manage their business operations smartly and effortlessly. We have extensive expertise in establishing businesses in Hong Kong. Clients come from all over the world and come from a variety of industries and backgrounds, including the services industry, consulting services, IT sectors, and a variety of other services. We make every effort to prepare and manage each of the company's filings in order to meet the needs of our clients. Our distinct online BackOffice solution allows you to keep track of all of your company's information as well as mandatory annual filings in one convenient location.