Business License and Permit in Hong Kong
July 13, 2016
Certain business activities in Hong Kong require obtaining a special license in order to legally operate. Basically, there are two types of licenses:
Permit to run certain kind of business

Intellectual Property license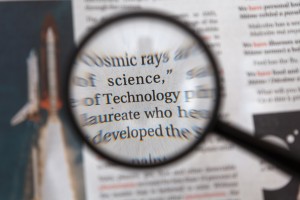 Business license/permit
Following are some of the most common industries that a Hong Kong entity may need a permit or license for:
Healthcare
Financial services
E-commerce
Import/Export
IT
Commodity trading
Oil and Gas services
Travel
Event management
MICE industry
Telecommunications
Retail
Hospitality
---
Licensing and permit requirements vary depending on the type of business. Startupr experts can help you identify the specific license or permit requirements for the type of business you're operating and assist you with the application.
---
Intellectual property protection 
According to the World Intellectual Property Organization, "Intellectual Property (IP) refers to creations of the mind: inventions, literary and artistic works, symbols, names, images, and designs used in commerce. Intellectual Property relates to items of information or knowledge that can be incorporated in tangible objects at the same time, in an unlimited number of copies at different locations anywhere in the world. The property is not in those copies but in the information or knowledge reflected in them."
The most common types of IP are trademarks, copyrights, patents and industrial design rights.
---
Trademark registration Hong Kong
Trademark registration prevents another subject from using a similar mark to promote goods or services and protects the owner and the exclusive rights to use the mark to identify the trademark owner's goods or services.
What can a trademark include?
Characters, words, letters, slogans, phrases, numerals

Sounds, jingles

Logo, design, symbol

Colors

Packaging aspect
What documents need to be submitted?
Copies of the trademark (4B&W prints or 15 color prints – if the trademark in color)

A copy of the Certificate of Incorporation or Business Registration Certificate

A list of products and services to be covered

Convention priority document (if any)
The certification process usually takes 6 to 12 months and is valid for 10 years. Trademark needs to be registered in Intellectual Property Department in Hong Kong in order to be legally protected oversea.
Are you interested in our Business Licenses Services?
Please contact us at info@startupregistry.hk