What Are The Business Benefits of Cryptocurrency
February 28, 2018
Initially, when digital currencies like Bitcoin became financial players, they didn't have a positive reputation. Cryptocurrencies came to the attention of governments and markets in a very negative way. Since then, however, the cryptocurrency has earned more legitimacy. It has taken the world by storm with the ingenious utilization of blockchain in a unique way. People could never have imagined the possibility of the cooperation of decentralized systems, no traditional banking fees and peer-to-peer (P2P) currency ownership and transfer before. You don't need to worry so much about banks anymore because you are your own bank!
Businesses have begun accepting Bitcoin, and more small businesses are looking at cryptocurrency for their operations, and not just as an investment. There are certain benefits to accept bitcoins for your small business. Let's check them out.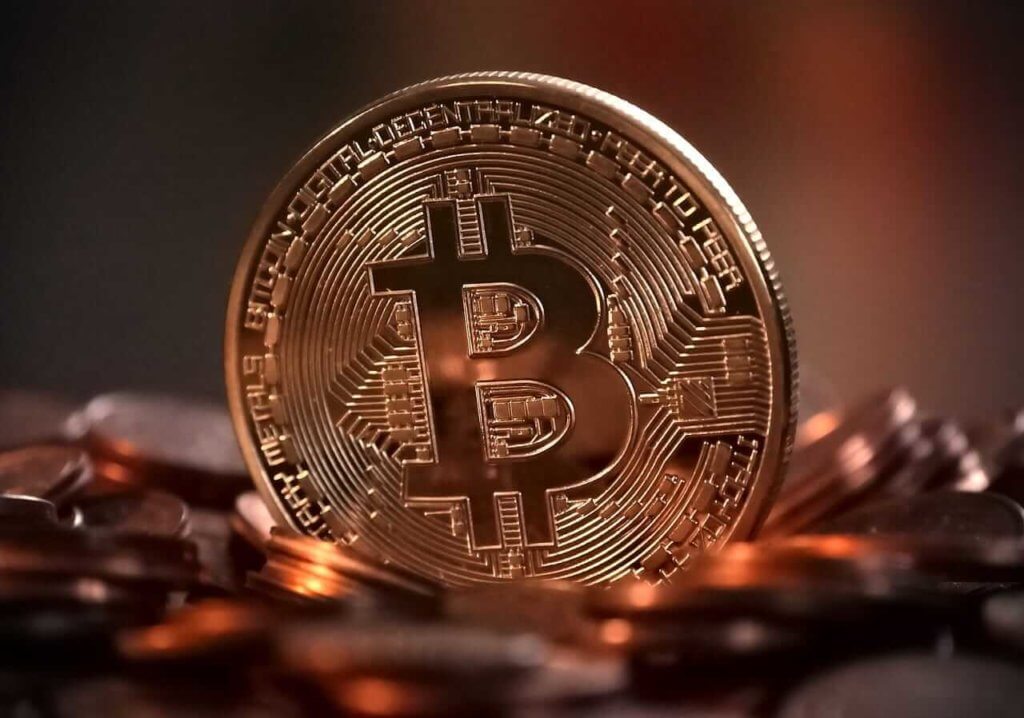 Entirely Owned By Account Holder
You must be all too aware of the terms and conditions of PayPal accounts. Your account can be put on hold or can be shut down, if the company realizes that you are not following their rules. This means that your digital currency is in their hands. In the same way, banks may freeze your assets at any time. In any of these situations, you have to first complete whatever these companies think is appropriate for accessing your funds again. It can be disastrous for businesses relying on these platforms.
With Bitcoins, account holders own all the coins that they have bought because the "blockchain" is the actual coin; it is much like having cash in your hands. As bitcoin is seeing a large amount of speculation on the investment market, it may fluctuate in value greatly, which may affect your business. However, the best thing about it is that it is owned by the people who possess it.
Lower Fees
One of the best things about bitcoin is that it has lower overall fees compared to other digital funding sources. This is because there are no intermediaries, such as banks, between you and the receiver. Transferring bitcoins is very much like sending cash, in this regards. But, converting the currency into a fiat currency can have fees, and so can a digital wallet that holds your coins. Though there's low bitcoin transaction fees, many will employ a third-party service, such as Coinbase to create and maintain their bitcoin wallets. These services are similar to Paypal. What PayPal does for cash or credit card users, Coinbase does for bitcoin by providing the online exchange system, while charging their fees.
Can't Be Taken By Governments
Due to the strong encryption techniques employed throughout the distributed ledger, also known as blockchain and various cryptocurrency transaction processes, it is extremely difficult to steal bitcoin. The secured nature of bitcoin makes it impossible for the government to own it. Without both the private and public keys, there is no way to access a bitcoin account. Therefore, this is considered as a more secure way for businesses to hold their wealth.
Global Currency
The interesting thing about Bitcoin is that it can be purchased by anyone who has an internet connection as well as a fiat currency to trade for the digital coins. If a business deals with lots of overseas customers and suppliers, bitcoins and cryptocurrencies can help them a lot. It has reduced fees that is required to pay the banks for converting money from one fiat currency into another.
In many nations where the fiat currency is particularly unstable, residents are becoming more and more interested in bitcoins. For those who regularly conduct transactions overseas, bitcoins have the potential to change profit margins dramatically.
New Market Niches
Companies do not often get the chance to connect with a completely new niche in the market. Not many companies have adopted bitcoins yet, so companies that accept bitcoins are more likely to get business from the ones who want to use bitcoins as their primary currency.
While entrepreneurs may find it risky to invest in Bitcoins due to price fluctuations and developing regulations, the companies that take the chance on the new currency may see unrealized benefits.
If the digital currency can make the jump from niche to generally accepted, companies that are ready to invest in the cryptocurrency will have an advantage over the competition. However, as Bitcoin still has a few kinks to work out, companies need to consider the possible gains over the risks and make the appropriate decision for their business.
Reduced Fraud
You may have heard that the Bitcoin exchanges and investments hold the potential for scammers. While it is true in some cases, in general businesses accepting Bitcoins are fairly free from fraud. Bitcoin is all-digital, from creation through payment, thus it is also remarkably related to cash. Also, Bitcoins can't be counterfeited.
If companies are accepting altcoins to turn them into dollars or another fiat currency, they will need to be more careful and cautious. However, if they have suppliers to whom they can pay in coins, their system is likely to carry minimal fraud risk.
Asset Transfers
Cryptocurrency blockchain can be described as a "large property rights database." It can be used to execute and implement on commodities like real estate or automobiles.
However, the blockchain cryptocurrency ecosystem can be used to promote specialist modes of transfer.
For instance, cryptocurrency contracts can be created to add third-party permissions, refer to external matters, or be executed at a particular date or time in the future. And since the cryptocurrency holder would have the exclusive governance of your account, this lessens the time and expense associated with executing asset transfers.
Customer Anonymity
All your valuable cards like ATM cards, credit cards, and debit cards are linked to your name, home address, and other personal information that is crucial to you. Hence, your personal information can be used without your knowledge or permission, and you may worry that strangers are able to know all about you. All your daily activities like what you are eating, what you are wearing, what movies you are watching, what you are shopping can be easily tracked by the merchants. For those who are fed up with these activities can think of digital currency as their alternative.
All cryptocurrency transactions are secure, and they don't carry any personal information. This is a great selling point for folks who value their privacy.
Decentralization
A global network of computers use blockchain to maintain the database that registers Bitcoin transactions simultaneously. That is, Bitcoin is controlled by its network, and not by any one primary authority. Decentralization means the network runs on a peer-to-peer basis. The forms of mass collaboration this makes feasible are just waiting to be explored in the future.
Businesses accepting Cryptocurrencies
Currently, there are over 1200 unique cryptocurrencies or altcoins in circulation worldwide. Many are quite temporary, but a significant proportion has been built for particular use cases that represent the flexibility of the cryptocurrency phenomenon. So, entrepreneurs are currently accepting cryptocurrencies for the growth of their business. It helps them in maintaining the security. For instance, there are "privacy coins" which help disguise your identity on the blockchain and supply chain tokens which can promote supply chain operations for different industries.
While the debate on whether cryptocurrencies should be legal or not, various companies have taken a step ahead. Check out the list of companies that have started accepting Bitcoin payments.
Microsoft: One of the biggest tech companies, Microsoft accept Bitcoin as a payment to purchase its digital content such as music, Xbox games, Windows and Videos stores. Bitcoin can be added as a balance to Microsoft Account and make payments later. Moreover, Microsoft is integrating BitPay to prepare transactions. Keep in mind that any money added through BTC cannot be refunded and not all services can be purchased with it, such as Office 365. With Microsoft's assistance of the virtual currency is a "pretty huge" thing for the future of blockchain.
Expedia: Expedia is another major company that accepts cryptocurrency in the form of Bitcoin since 2014. Expedia aims to revolutionize travel through the power of technology and adopt the"latest payment technologies with BTC as payment. Presently, Bitcoin is accepted only for hotel bookings. Soon it will be accepted for flight bookings, car services, and other services. Expedia uses Coinbase to accept BTC transactions.
Overstock: You can buy a variety of goods and digital services at overstock.com. Overstock.com declared their acceptance of cryptocurrencies as a form of payment for goods they sell. It's a particularly famous place to spend your BTC because of the simple and secure payment method. Unlike any other places, users have to simply click on the "Pay with Bitcoin" option to continue and finish the payments. Also, lately it intends to integrate with ShapeShift (one of the preeminent instant digital asset exchange of the world). To expand its reach, overstock is planning to accept other cryptocurrencies such as Litecoin, Dash, Ethereum, Monero, etc. It is on the verge to become one of the few companies accepting multiple cryptocurrencies.
Virgin Galactic: A commercial spaceflight owned by Entrepreneur Sir Richard Branson, Virgin Galactic is a company looking to accept Bitcoin with its pure belief in the virtual cryptocurrency. The company believes that bitcoin can become the future of currencies.
WordPress: WordPress is one of the largest blogging websites that permits its users to carry transactions in BTC. Various plugins can be integrated with the option of Bitcoin. They can use cryptocurrency wallets of their choice – CoPay, Coinbase, Airbitz, etc. WordPress.com grants complete flexibility for Bitcoin payments, which gives it a prominent supporter of the virtual currency.
Conclusion
Bitcoin and the other cryptocurrencies may unlock future development in technology in use for the benefit of businesses who wish to break from the traditional business structure. However, for those who choose to invest their business's wealth in this way should be aware of the changing legal implications.
Going forward, there may be further restrictions on coin ownership and tighter regulations from different governments, especially from countries such as Russia, South Korea, India and some countries in the European Union. Apart from these, Hong Kong has become a desired location for companies dealing with cryptocurrency because of the government's stance on cryptocurrencies, the city's reputation as a financial hub and it's advantageous tax laws for investment with no capital gains tax. You may consider Hong Kong as a preferred location for starting a company or doing business with cryptocurrency in the future.
Disclaimer: If you would like to know more about bitcoin or cryptocurrencies, it is better to seek professional advice regarding this. Note that this is not financial advice, and we do not offer financial services and any financial advice on this. However, we can guide you to professionals who can offer these to you. Connect with us to know the details and take a smart decision for your business in Hong Kong.
Please note that it's very difficult to open a bank account for bitcoin or blockchain related companies around the world. While Hong Kong is an advantageous place for blockchain and cryptocurrency technology, still many Hong Kong banks may not open an account for these types of companies. Therefore, we are currently working with other providers and banks to help open bank accounts for customers dealing in blockchain or cryptocurrency related businesses. Please contact us for more information on banking options or for incorporating your company in Hong Kong.