Bank of Cyprus
November 30, 2016
Bank of Cyprus is the largest bank in Cyprus and offers a wide range of services for individuals as well as for companies.  You can open a
bank account for your Hong Kong company
 without a need to travel.
The bank has online banking, Credit Card option, multi currency bank account: EUR, USD, GBP, AUD etc.
All process from company formation to bank account opening will be online. No need to travel.
No application fee and initial deposit requested. Lower charges for transactions within  European Union.
Fast open account could be from 15 to 20 working days.
The bank account is opened, you will receive the online banking and might apply for the Credit Card as well.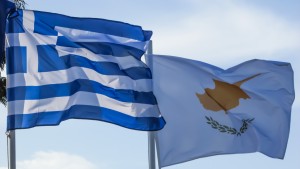 Fees
Bank Application fee: free of charge
Monthly Maintenance fees: €50
Maintenance fee for all Current accounts with an overdraft: €3-500 (Quarterly charge)
Transfers between accounts in same currency: start from €20
Outward Payments: Minimum Transfer Commission: 0.2% (Minimum €10)
Inward Payments: Minimum€2 + €12 processing fees
Sight account low activity fee: €20 (with four or less transactions in a given month. Fee is waived if customer monthly average balance is over €20,000.)
Bank of Cyprus
Eurolife House
4 Evrou Street
2003 Strovolos
Nicosia
Cyprus
http://www.bankofcyprus.com.cy/en-GB/
You can download a free "Bank Account Opening" guide here.