5 Great Ways to Celebrate X'Mas and New Year in Hong Kong
December 20, 2017
Now that December is about to be over, we are not only bidding farewell to 2017 but also going to welcome 2018 with a bang. New years in Hong Kong is as exhilarating time for all! This town knows how to celebrate every moment with lot of enthusiasm and joy. The party vibes start to crawl right from Christmas and last until New Year's Eve. Between holiday fesivities, get-togethers, and New Year's resolutions, here are some fun ways to wrap up the year in Hong Kong.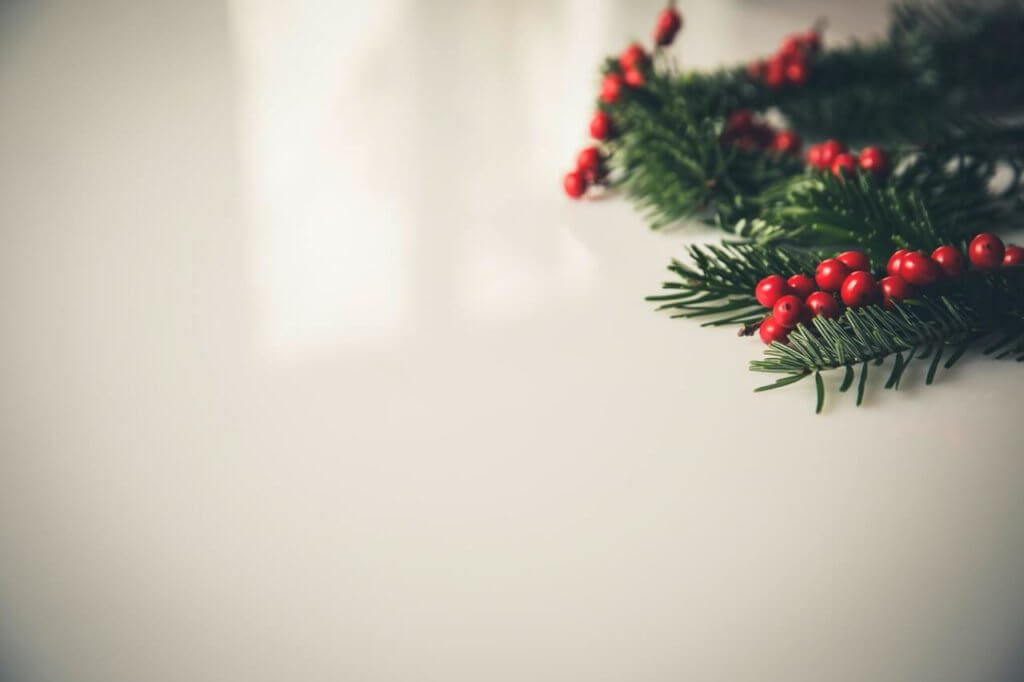 Hong Kong WinterFest: The CNN television network has named the Hong Kong WinterFest as one of the Top 10 places to spend Christmas in the whole world. It commences on December 1, 2017, for a month. One of the main highlights is the centerpiece in Central's Statue Square, which enhances the season's icon and is always a stunner.
A Disney Christmas: With Disney, you're going to get the most delightful Christmas in Hong Kong, with no exceptions. This year, the Castle forecourt is remodeled into a themed stage for the special Mickey and Friends Christmas time Ball, which takes place two to three times daily. Your children will love this Disney Christmas. And of course filled with all of the classic Disney music, dancing and characters like Mickey and Donald Duck. There'll be amazing festive fireworks daily, photo-ops with Olaf and a general, lovely Yuletide vibe.
Happy Holidays from Team Startupr Hong Kong!
Click To Tweet
New Year 2018 Firework Display: Hong Kongers like to celebrate both the Chinese New Year and the Western New Year in a big way, so if you're there near midnight on December 31, 2017, you'll see the fireworks spectacular in the New Year's countdown. Some of the same buildings included in the Symphony of Lights take part in this display, and huge crowds line both sides of the harbor. This year, there are some of the fireworks from a European company, and the display starts will begin earlier at 11 pm. There is will be music and laser lights, making the atmosphere lively. Times: Shooting stars starts at 11:00pm, 11:15 pm, 11:30 pm and 11:45 pm. Main show will begin at 12:00.
Ocean Park Christmas Sensation 2017: Highlighting the theme park's Christmas efforts is Hong Kong's first-ever virtual reality roller coaster, which couples the favorite Mine Train ride with 21st-century technology. There's also a festive marketplace, a garden of romance with artificial snow ( but the love is real), Santa's cottage and a giant 40-foot Christmas tree.
AIA The Great European Carnival: Hong Kong's biggest carnival returns this season to Central Harbourfront. With all your favorite thrill rides, game booths, ice skating and more than a million toys waiting to be won, the carnival is the ideal Christmas day-out for the entire family. This year, there's something new too! There's an addition of the Great European Circus, home to unbelievable acts of aerial acrobatics and nail-biting motorcycle performances inside the wheel of death.
Major Christmas Displays and Decorations: Hong Kong sees spectacular and dazzling Christmas decorations and expensive displays. These displays are usually hosted at Statue Square by the Hong Kong Tourism Board. These are classic displays put up by famous jewelry companies such as BVLGARI. The Bank of China Tower skyscraper is a sparkling crystal-like mirror backdrop. Dates: December 1 – January 1, 2018.
What's more to explore?
Local celebrations include carolling along with these great public events, and many businesses such as restaurants and hotels also host Christmas events. The groups of carolers from churches and schools go around and sing in the parks and malls in the days before Christmas and on Christmas Eve. You might also spot groups of children, teenagers and adults walking throughout the city joyously singing! Music groups and orchestras also put on free concerts.
Christmas gifts: You can easily buy christmas gifts of electronics, clothing, and other common items at the street markets such as Ladies Market in Mongkok (clothing, electronics, souvenirs, pets, jewelry, etc.). You can find a variety of products for tourists plus many open-air restaurants for Chinese food at Temple Street near the harbor.
Excellent Christmas Season Dining: The best cuisine in Hong Kong is the IFC's Lung King Heen. The dining area is ideal for watching the light show all around the harbor. Hong Kong is known for having more top restaurants than other major cities in Asia (as ranked by Michelin and other such rating bodies). Many of the world-class 4-star and 5-star hotels in Hong Kong serve exceptional Christmas dinners from about the 22nd of December until Christmas Day. Hong Kong had about 80 Michelin-starred restaurants in 2017, and many are quite affordable for the average tourist, although they might not have special Christmas menus. If you are looking for a more Christian atmosphere for your Christmas celebration, the place to go is the Salisbury YMCA. It has two restaurants that serve the best buffets. Several churches meet there on Sundays, and also there is a Christian bookstore for gifts.
Startupr wishes you an amazing Christmas and New Year. May the lights of Christmas be your guide and the Christmas carols fill you with cheer. May the stars shine on you this season and all the year throughout. Have a wonderful Christmas and Holidays!